Dauphin Co-op Supports Local Suppliers
Actions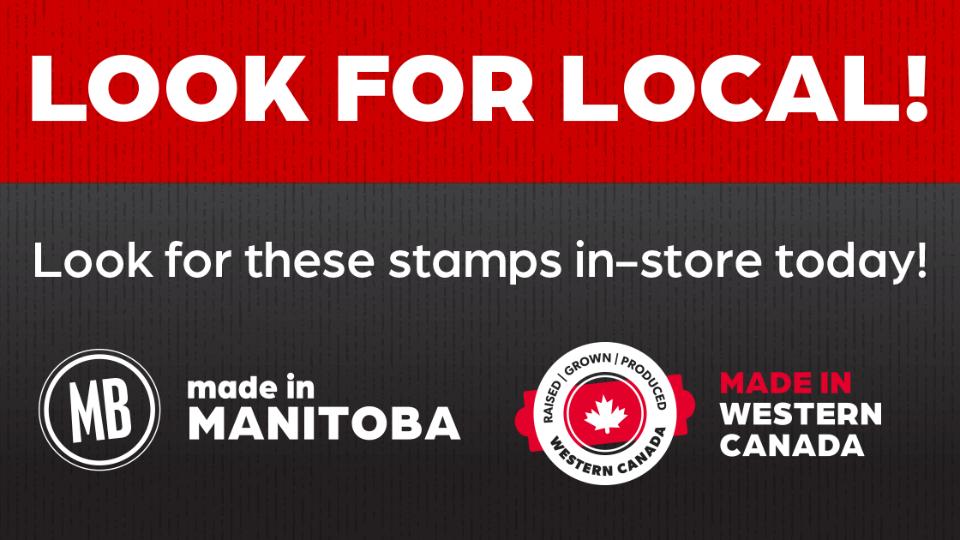 Dauphin Co-op Supports Local Suppliers
November 24, 2020
When we say local, we mean local – locally grown, raised, or produced in Manitoba.
We are proud to carry locally produced products and truly value knowing where they come from.

If you are a Member of Dauphin Co-op, you understand that this business is owned by members of the communities it serves. That is why it is more important than ever to partner with and support local producers.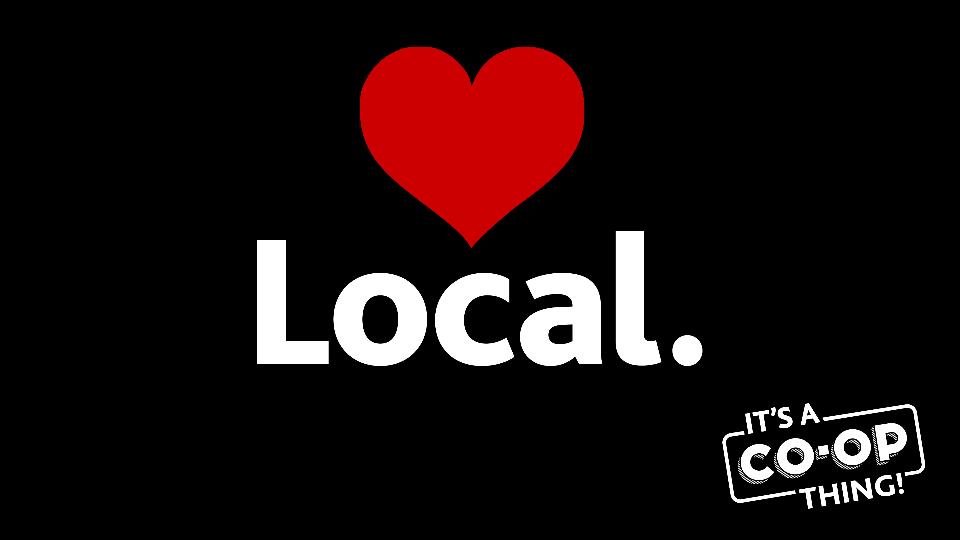 Co-op Store Brands
Co-op delivers high-quality products from a variety of national brands as well as our own private-label branded products sourced through local suppliers whenever possible.
Private-label products made in Manitoba:
Co-op Gold Cookie Cakes, Edible Cookie Dough, Sweet C Bakery in Winnipeg, MB
Co-op Gold Carbonated Flavoured Water, Marchand, MB
Co-op Gold Natural Spring Water, Middleboro, MB
Co-op has partnered with Bliss Gourmet to create Co-op Gold Pure Gourmet Cookies. Bliss Gourmet is a family owned business that creates hand-crafted small-batch cookies made from authentic Italian recipes that have been passed down three generations. Bliss Gourmet in Winnipeg, MB.
Dauphin Co-op carries a wide selection of local Manitoba products. Here are just a few of the companies we work with to offer you locally produced items and keep Manitoba businesses working and thriving:
Avion Harvest
Owned and operated in Neepawa, MB, Avion provides quality grain and pulses such as pearled wheat and Bulgar wheat to our store.
White Dove Water Company
This locally owned and operated business, White Dove Water Company, Dauphin, MB, supplies bagged ice.
Manitoba Harvest, located in Winnipeg, MB, takes a seed-to-shelf approach to ensure the quality beginning with the seeds planted, to manufacturing and distirbution. We carry pasta and Hemp Hearts from Manitoba Harvest.
Established in 1969, DeLuca's Specialty Foods, Winnipeg, MB, has been offering wholesome foods made locally and pastas imported directly from Italy. We are proud to carry DeLuca brand sauces, sundried tomatoes, roasted peppers, pasta and Fair Trade coffee, roasted and packed in Oak Bluff, MB.
Smak Dab makes a variety of specialty mustards to make any dish more appealing, began in Swan River, MB and has grown to meet the supply demands of many retail outlets.
Rawnata produces low-carb crackers and snack bars filled with natural goodness in New Bothwell, MB.
Utoffeea is a family owned and proudly Canadian, hand-crafted toffee company in Winnipeg, MB. We are proud to carry this award-winning toffee in our Food Store.
Looking for natural foods to improve your health? Try Adagio Acres' rolled naked oats – because you can't get more natural than naked!
Now available in three formats:
1) Rolled whole grains, which cook into creamy porridge in about five minutes;
2) Steel Cut (where the whole oats are sliced into small bits with steel blades), which take 10 to 15 minutes to make into chewier porridge, and may also be preferable to use for baking cookies; and,
3) a Quick Cooking type, which is the smaller, steel cut pieces rolled extra thin, which can cook into porridge in just two minutes after being added to boiling water, and/or is well suited for pancakes or cookies, muffins, breads, or other types of baking.
Certified organic, Adagio Acres' Naked Oats are grown without pesticides or herbicides, which makes them healthier for both you and the environment. And knowing the importance of oats as an alternative food-source for those avoiding gluten, Adagio Acre grows their crops in dedicated wheat-free fields, so none of their farm equipment dealing with these oats comes into contact with wheat, and also carefully tests the crops to ensure there's been no cross-contamination with any gluten-rich grains – particularly for the Steel Cut variety. Adagio Acres is located in the Interlake region of MB.
Danny's Own BBQ sauces are full of flavour and gluten-free originating in Stonewall, MB
Gorp energy bars are produced in small batch portions with plant-based protein and no preservatives or additives. It's clean protein perfect for vegans and the whole family.
Showdra Enterprises
Showdra Enterprises, Dauphin, MB, supplies bagged ice.
Beemaid Honey Ltd began when a few beekeepers came together in 1954 to distribute their honey to Canadian households. A selection of honey products are made in Winnipeg, MB with Canadian honey.
Greetalia Honey Dill Sauce is the same sauce you dip your chicken fingers in at any restaurant and available at our Food Store.
La Cocina Foods makes a variety of tortilla chips in their gluten-free facility located in Ste Anne, MB.

Schauzzz Honey
This local honey farm owned by Rick Schau in the RM of Dauphin produces liquid, creamed honey, and flavoured honey.
Ash Apiaries
This family owned company located in the RM of Gilbert Plains produces Honey Buzz Energy Drink that we carry at our Gas Bars and Food Store. This natural, clean ingredient drink is sweetened with honey
Ronnie's Seeds
Located in Plum Coulee, MB, Ron has been a sunflower producer since 1994. The seeds are grown right at the farm, carefully selected, cleaned and roasted to perfection. You can find these snacks at the Gas Bars and Food Store.
Farmery
Farmery Estate Brewery located in the RM of Neepawa, MB, crafts not only a fine brew but grow the barley and hops for your hops on the family farm. We carry a variety of the unique sodas at our Gas Bars and Food Store.
Bakers Narrows Lodge is located near Flin Flon, MB, providing expert fishing experiences. We are lucky enough to carry Bakers Narrows seasoned fish coating so you can experience lodge life at home.

Spenst Bros.
You may remember the enormous pizza party at the Food Store a few years ago when we launched a new product, Spenst Brothers Pizza. This family business starts on their farm where they raise their own beef, make their own sauce, crusts and deli meats. They also make pasta, perogies, burgers, sausage and more. You ca find these items in the grocery aisles.

Elman's
Elman's has been providing old-fashioned quality and goodness for over 70 years. Individual packaged Kosher pickles, pickled eggs, pickled garlic cloves, and a variety of horseradish and prepared mustard can be found in the Deli aisle. Pickled Herring can be found at the Meat department.
Bothwell Cheese
The original Bothwell Cheese has been crafting premium, all-natural, artisanal cheeses since 1956 in New Bothwell, MB


Natural Bakery
Natural Bakery began in 1957, in Winnipeg, MB, by newcomers to Canada, bringing with them a European flair. You can find rye bread in our Bakery department.

Rede-Made Noodles
Rede-Made Noodles is a family-run pasta production plant located in Winkler, MB. They produce pasta the old-fashioned way by rolling out the dough and cutting it producing a unique taste, texture and quality.
Co-op has partnered with Rede-Made Noodles to create Co-op Gold Pure Egg Noodles. They can be found in the pasta aisle.

Tenderloin Meat & Sausage
Tenderloin Meat and Sausage has been a Winnipeg Tradition since 1985 and are proud to carry on a family tradition of producing award-winning kobassa in coarse or fine grind. They contain no MSG and are gluten free. You can find this in the Deli department.

City Bread Co.
City Rye Bread has been traditionally made since 1948 using simple ingredients you can pronounce, with no added fat, preservatives or added sugar. Find this in our Bakery department.

Schriemers
It's always good to know we can get fresh vegetables, produced right here in Manitoba. Schriemers produces a variety of fresh produce in a controlled environment in East St Paul, MB

Winkler Meats
Established in 1964, Winkler Meats has been operating in Winkler, MB since 1964. You can find the Farmer's Sausage in the Meat department. It contains no MSG, and is gluten and allergen free.
Co-op has partnered with this local Manitoban company to produce Co-op Gold Mennonite Sausage. This can be found in the Meat department.

Pioneer Meats
Pioneer Meat has been a tradition in Altona, MB for over 50 years, using minimal ingredients and buy and produce everything locally. You can find sausage, sausage patties and mini-sausage in the Meat department.

Winnipeg Old Country Sausage
Winnipeg Old Country Sausage, is a family-owned Manitoba tradition for over a century, providing smoked meats, bacon, smokies, bologna and wieners.

Floating Leaf
Floating Leaf is a family-run business located in Winnipeg, MB, provides premium wild rice.

Superior Harvest Foods
Superior Harvest Foods, located in Winkler, MB, supplies noodles. Find it in the pasta aisle.
Pure Fish produces pet treats using wild caught fish from Lake Manitoba. These treats have no additives or preservatives and are used by the MB RCMP K9 Unit. Pure Fish is located near Ashern, MB.
Discover more: