Fort Dauphin Museum Refurbish
Actions
Fort Dauphin Museum Refurbish
August 4, 2020
Communities in Full Colour – Fort Dauphin Museum
Dauphin Co-op hopes to enrich the life of our communities. One avenue of enrichment is our Communities in Full Colour program. Each year, we receive applications from organizations in Dauphin and surrounding communities to participate in the Co-op Home & Building Centre's Communities in Full Colour Program.
We are proud to announce that we have approved the Fort Dauphin Museum for 40 gallons of stain to refurbish their buildings. The work has started this summer and is expected to be completed this fall.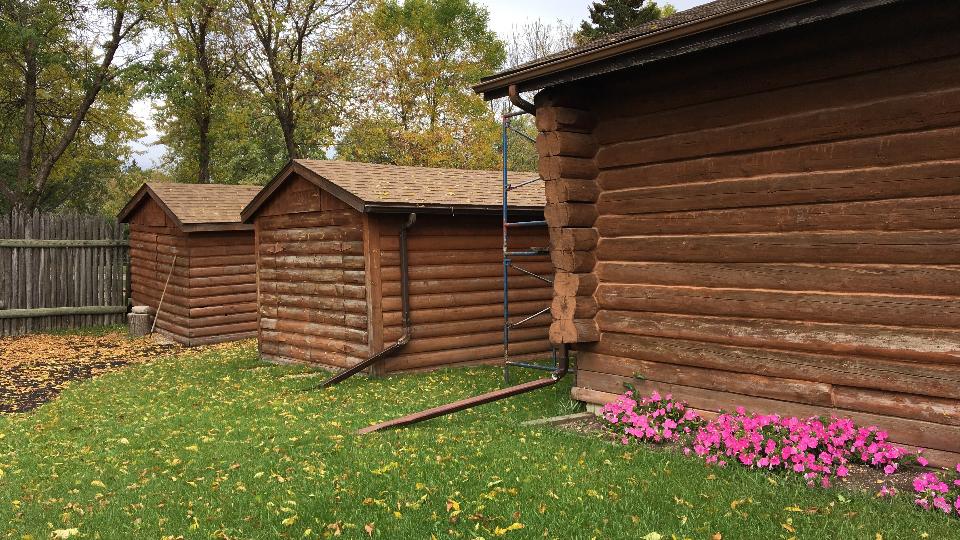 The Co-op Crew were happy to lend a hand to Theresa Deyholos, Executive Director, Curator at Fort Dauphin Museum. The quality of Imagine brand stain was impressive. The log buildings lapped up the stain and look amazing!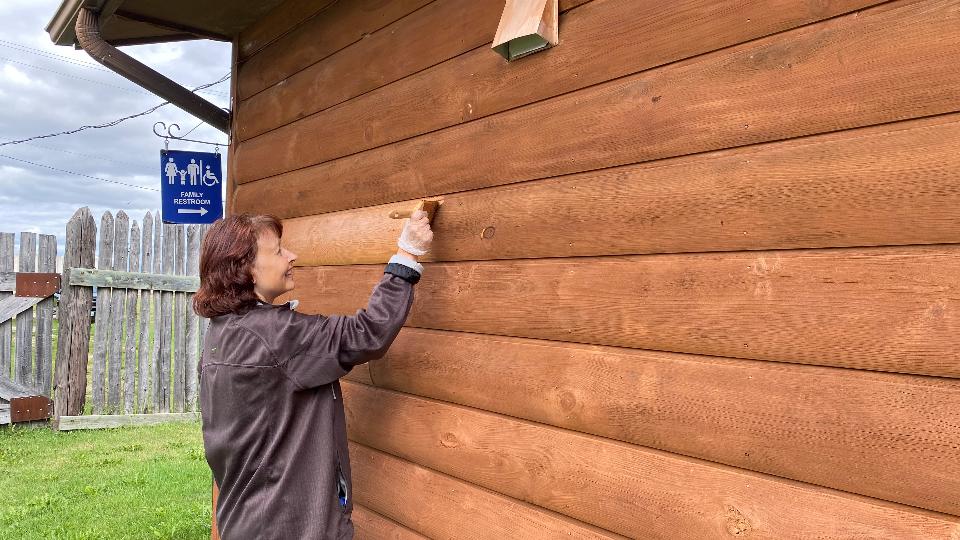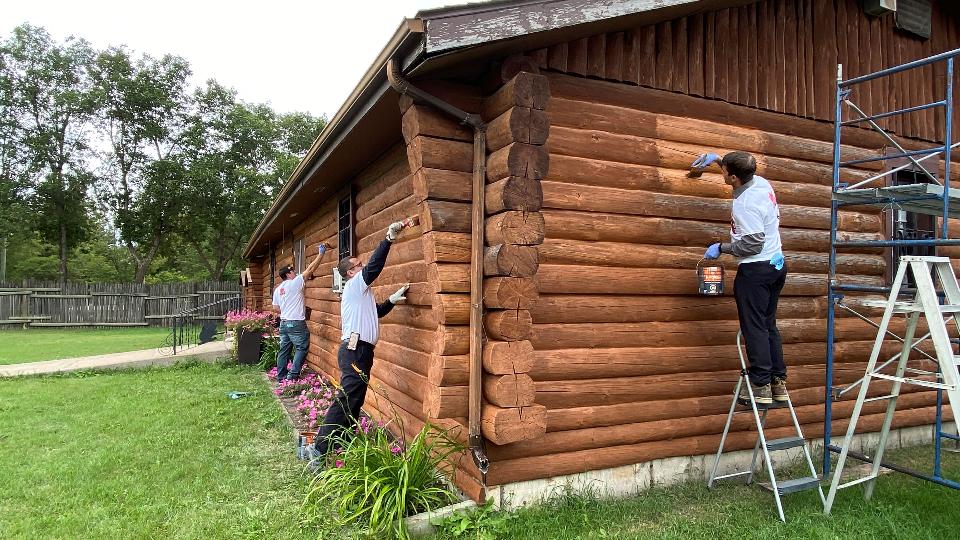 "The Fort Dauphin Museum examines life in the Parkland from prehistoric life, the lives of Aboriginal peoples, through the arrival of explorers and the fur trade, the birth of the Métis people and early pioneer settlers. An impressive wooden palisade, reminiscent of an 18th century fur trade post, protects the museum.
The site features several pioneer buildings and artifacts from the fur trade and settlement periods, such as an authentic blacksmith shop, a trapper's cabin, a pioneer log house from 1892, and a one-room school built in 1894. It includes the Parkland Archeological Laboratory, a resource centre with displays and information on more than 1,000 archeological sites in the region." City of Dauphin website.
We are so proud to be able to assist in maintaining this beautiful historical site for generations to come.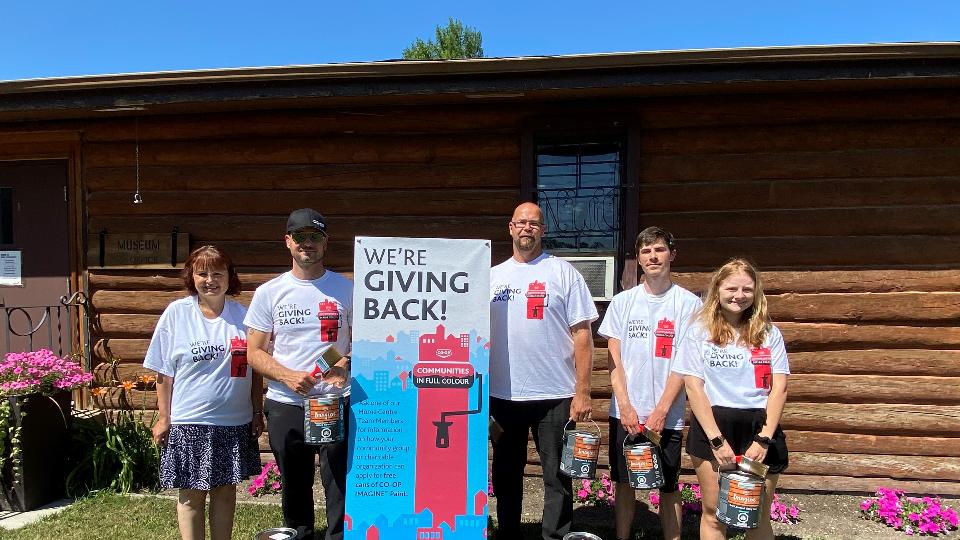 Discover more: