Ste Rose General Hospital Gets a Lift With Co-op
Actions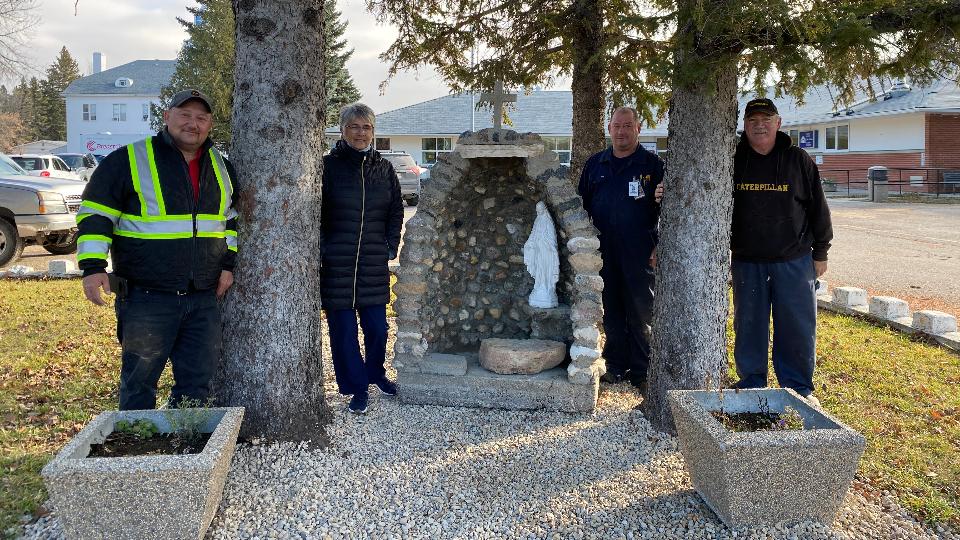 Ste Rose General Hospital Gets a Lift With Co-op
December 8, 2021
Years ago, Ste Rose General Hospital was run by the Grey Nuns. A beautiful Grotto was originally built by maintenance workers from the Church for the Nuns to pray and worship daily in a secluded garden at the back of the hospital.
Percy Bryce Ste Rose Home Centre, was honoured to put his forklift skills to good use and carefully moved the Grotto to be refurbished and then cautiously moved it back to its new home in front of the hospital for everyone to enjoy and use.
Pictured above are Percy, Jeannie Brown, Allan MacCarthy and Ernest Soucy. Percy is pictured below. It took quite a bit of maneuvering to place the grotto between the trees in its new resting place.
We are pleased to help our community with tasks such as these when needed. Percy has been with our Co-op for more than 15 years and was the perfect choice to get this delicate job done right.
Thank you for trusting us with this project!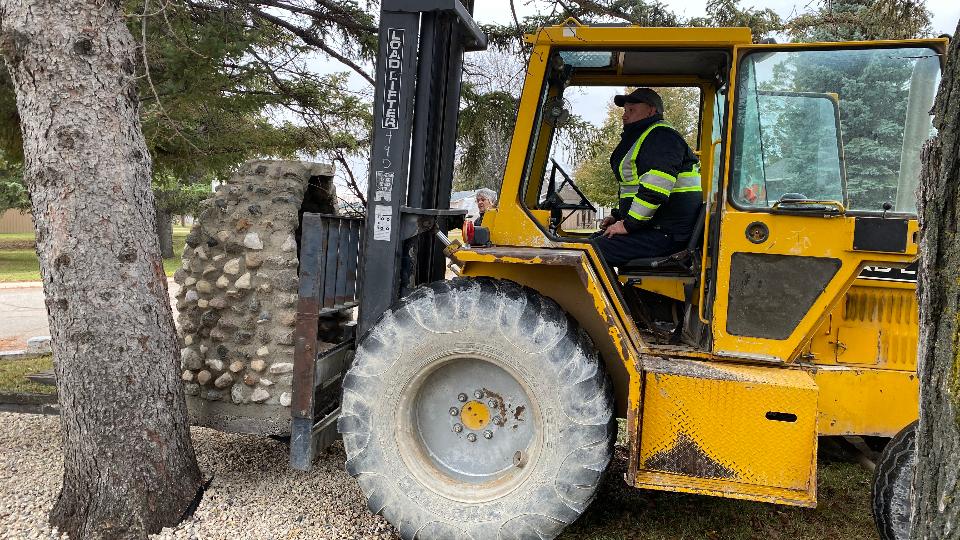 Discover more: