Local Student, Steve Desroches, shares his Co-op Experience
Actions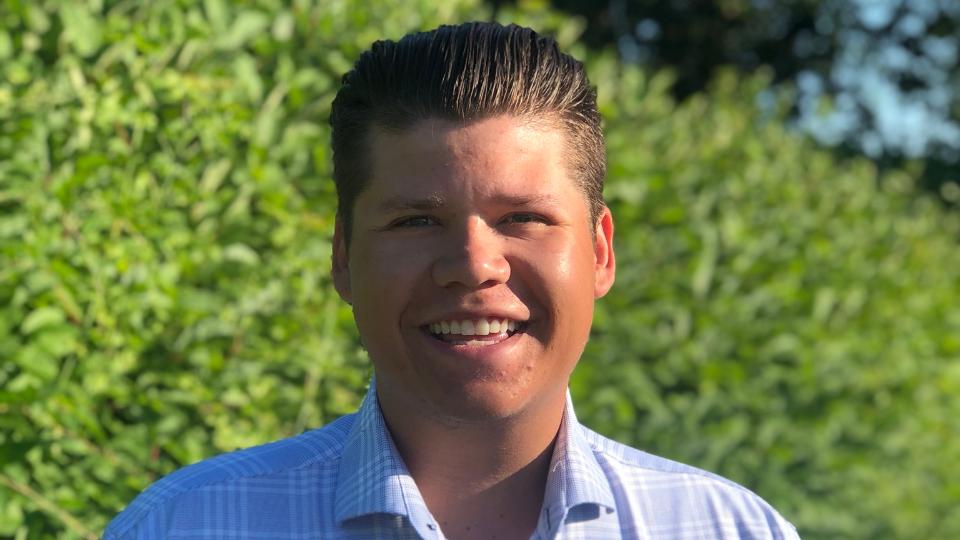 Local Student, Steve Desroches, shares his Co-op Experience
August 2, 2019
Steve applied for a job at Dauphin Co-op to make some extra money while in High School. Steve said "Dauphin Co-op was a place that everyone in school wanted to work. It was the premium employer in town, a good place for students to get a job."
Steve has been a member of our Team ever since and has been the recipient of the CRS Scholarship. This program is available for business students to further their education and gain valuable skills during the summer. See Steve's Co-op experience:
How long have you been working for Co-op?
- Started in August of 2013 as a part time grocery clerk while in High School
- Worked full-time to save money for school after graduation in 2015 for a year
- Came back in 2017 after completing my first year of university to work as an administration clerk for the summer
- Joined the CRS Scholarship program in the beginning of 2018 and have worked the past 2 summers as an accounting scholarship student
Where are you in your studies?
- Entering my 4th year at the University of Manitoba in the Asper School of Business majoring in accounting. I am taking the necessary additional courses to be able to complete my CPA designation after obtaining my Bachelor of Commerce in 2021!
What do you take away from working at the Dauphin Coop?
- Applying the knowledge and skills I gain in the classroom at the U of M to real work experience reassures me I am working in right field
- Coming to work every day in the summer is never a chore even, for a 21 year old student like myself. I enjoy working alongside many of the coworkers that I have known since 2013 and for a company with such a positive atmosphere and work environment.
- Most importantly the relationships I have built across all the divisions of the Dauphin Co-op and through FCL you can't put a price on. In the business world networking is a major key to success, so getting my foot in the door early in the CRS has not only helped develop my professional skills, but has given me a competitive advantage when looking for permanent work post-graduation.
How has the CRS Scholarship affected you?
- The CRS Scholarship has been a real blessing for me. Being a University student can be challenging in a many ways, but receiving the CRS Scholarship has limited the financial pressure that comes along with being a rural University student living away from home.
- The scholarship also provides me with a meaningful summer work term, which means I never have to go looking for a summer job come Winter time when my attention should be focused on my studies.
We have enjoyed having Steve on our Team over the years and very grateful for the work he has done for all departments. He is a highly skilled employee with so much to offer. We wish him well in Year 4 at the University of Manitoba and can't wait to see where his path in life takes him.
Discover more: