Grana Padano Cheese Wheel Arrives from Italy
Actions
Grana Padano Cheese Wheel Arrives from Italy
October 21, 2022
Dauphin Co-op is pleased to offer a new high-quality cheese imported directly from Italy!
Brenda Green, Deli Manager shares details about the authenticity and quality of this new offering along with Sveva, a Mountainview School Division, International Exchange student — also directly from Italy!
Grana Padano is produced in the Po Valley in Italy and is the first PDO (Protected Designation of Origin) Cheese. This cheese is aged an average of 14 months. This cheese is D.O.P. (Protected Designation of Origin) stamped which means it is produced, ripened and certified in its area of origin following recipes and processes that have remained unaltered for centuries. Dauphin Co-op carries 4 of 5 of these Italian D.O.P. produced cheeses:
Grana Padano
Parmigiano Reggiano
Gorgonzola
Asiago
Piave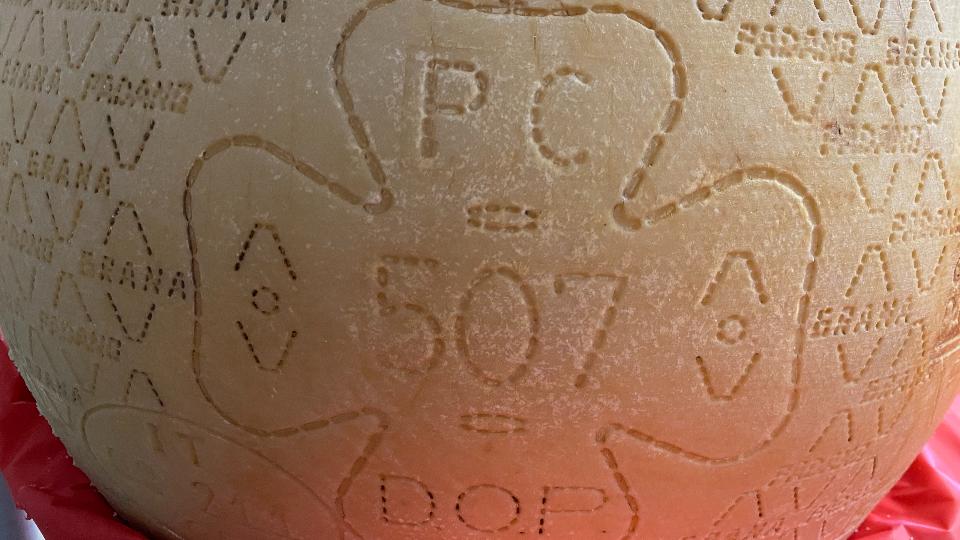 In 1954, the Italian Consortium was created to uphold rigid production certification of D.O.P. Cheese. Cheese wheels that do not pass are considered Retinatto. Grana Padano wheels are marked with an "X" and cannot be marketed or sold.
Italy produces 4.7 million 36kg wheels of Grana Padano each year.In Italy, 55% of the milk supply is used for cheese. Italian Parmesan is exported to 48 countries and world-wide consumption continues to grow.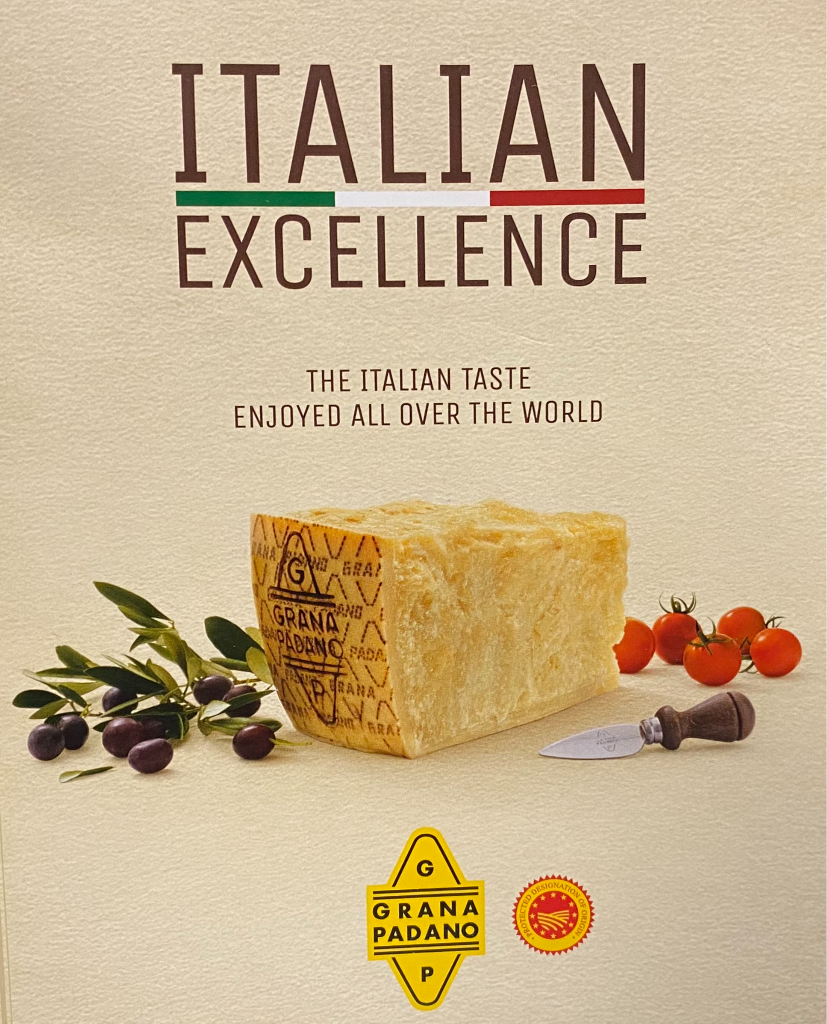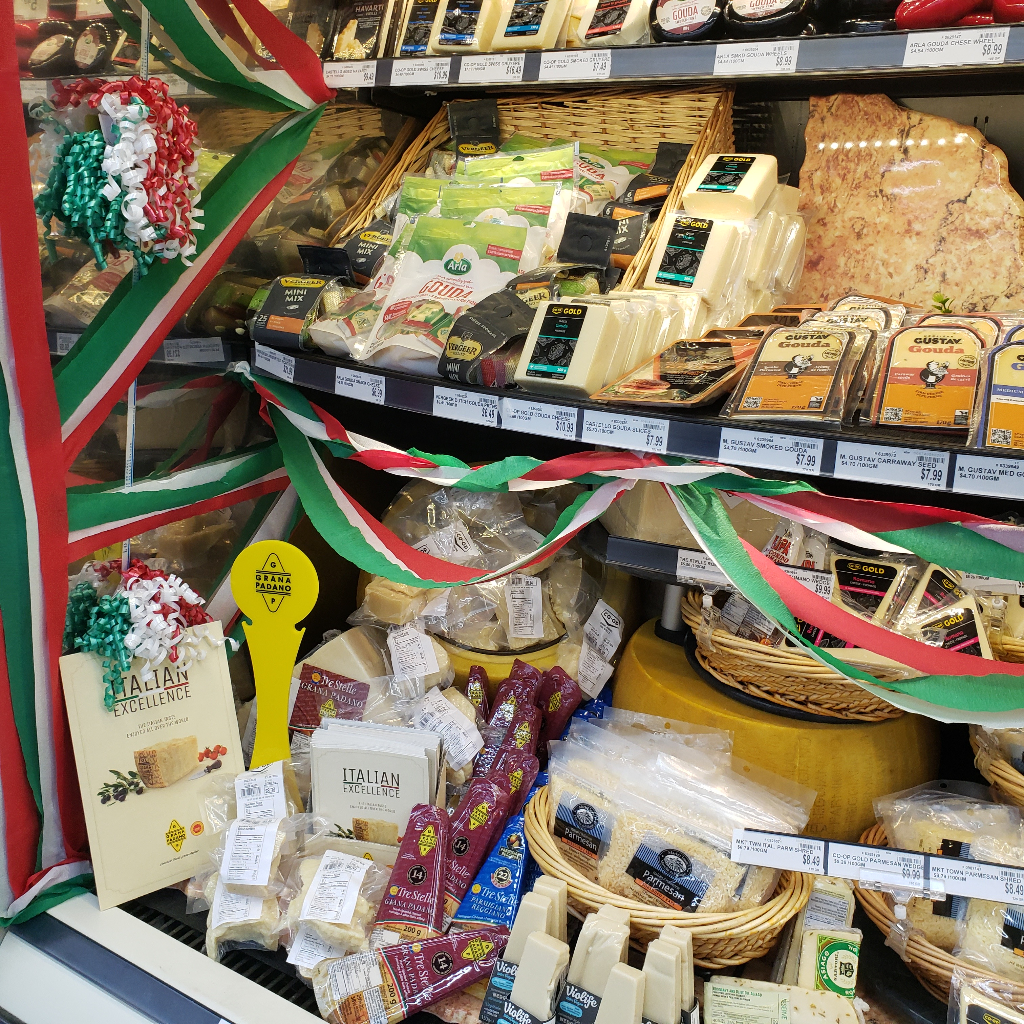 Discover more: