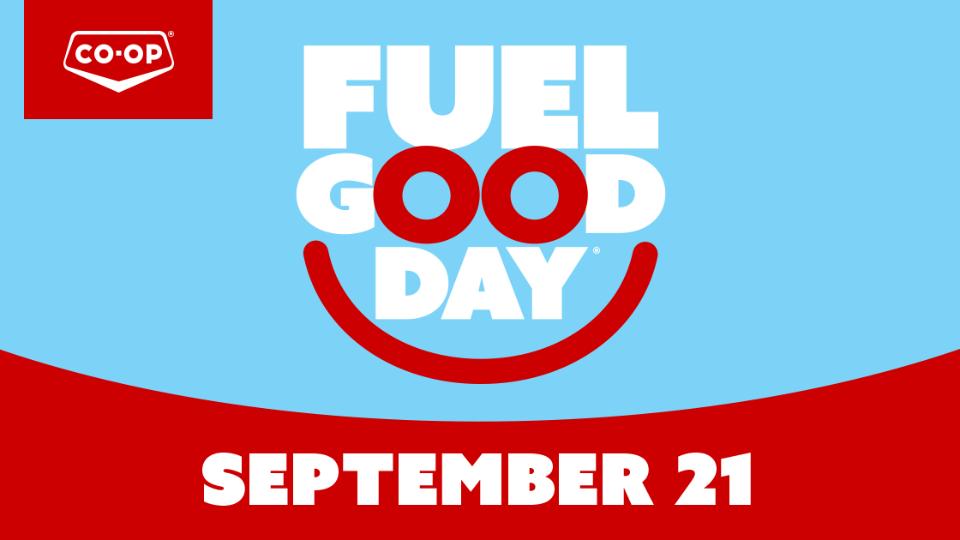 Fuel Good on September 21
August 30, 2021
Fuel Good Day is back! When you fill up your tank on September 21, 2021 at a participating Co-op Gas Bar in Western Canada, Co-op will make a donation for every litre of fuel purchased to a local registered charity or non-profit organization. All grades of gasoline and diesel fuel are eligible.
All of the proceeds from Fuel Good Day are invested in your community – benefiting local schools, daycares and this year 10 cents per litre of fuel sold will be donated to Dauphin Bible Camp.
Dauphin Bible Camp has been a popular local summer camp for generations offering horse riding lessons, events, and more. This year they would like to raise funds to develop more free winter activities. They hope to build an outdoor skating rink and more to offer another winter recreational activity to our great Parkland area.
Since 2017, Dauphin Co-op has donated more than $5,000 from fuel sales each year on a single day — Fuel Good Day — for more than $20,000 locally, thanks to our customers, members and neighbours coming out to support the community.
Special thanks to CKDM and Dauphin Herald for partnering with us each and every year to ensure this special day is successful.
Join us for lunch 11am — 1pm on Fuel Good Day — proceeds going to Dauphin Bible Camp. Pre-order here: Online Order Form or see below:
Discover more: