Fuel Good Day on September 19th
Actions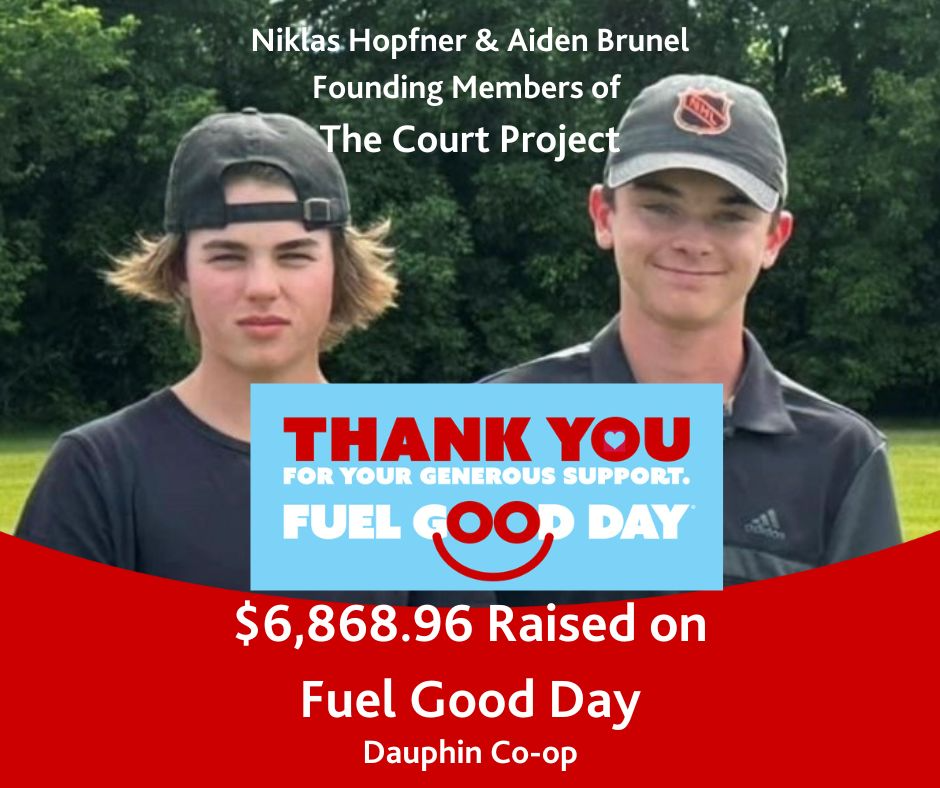 Fuel Good Day on September 19th
September 12, 2023
Update September 27

Thanks to the generosity of so many people in our communities, $6,868.96 was raised during Fuel Good Day for The Court Project! We can't thank everyone enough for the incredible support with fuel purchases, donations and record-breaking BBQ profits! "We just want to thank Co-op for selecting our project. We want to thank the whole community that came out to support us filling up their tanks and coming by the Bbqs. Thank you all so very much. The kids are all very excited to have this court. Thank you very much." said Shelly Brunel.
Here are just a few photos from Fuel Good Day. Special thanks once again to 730 CKDM and The Dauphin Herald — we could not have done it without all your support. A big Thank You to the Dauphin Kings for spending their time with us during the Bbqs to help out. We really appreciate it!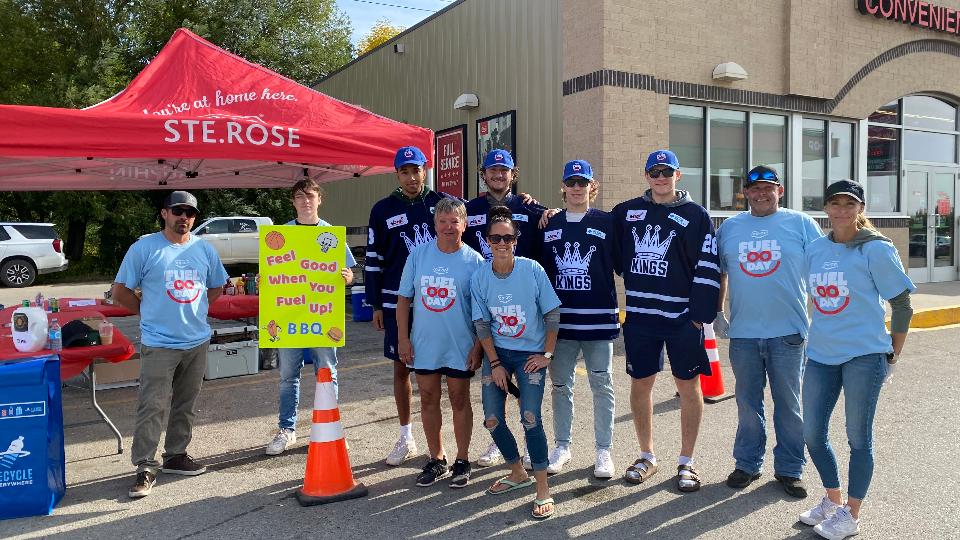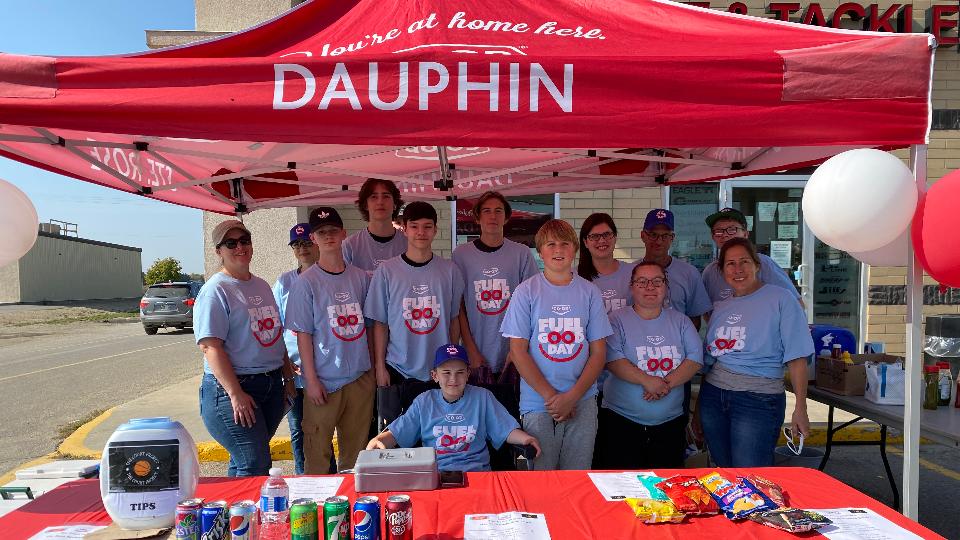 On Tuesday, September 19, fuel up at the Main Street or Mountain Road Co-op Gas Bar locations in Dauphin. Your local Co-op will donate 10¢ per litre sold to The Court Project in Ste Rose, MB!
The Court Project was founded by Niklas Hopfner and Aiden Brunel, students at Ste Rose School, who organized a committee to build a basketball court in Ste Rose for fall of 2023. "The current basketball court is in disrepair and can only be used after school hours. It doesn't meet the needs of our youth today. The proceeds will have a direct impact on our youth in Ste Rose. Keeping kids engaged in recreational activities promotes good health and mind . It's a game that is inclusive to all demographics in our community." said Derek Brunel, parent.
Join us for lunch 11am – 1:30 pm at both Gas Bars for a Fundraiser BBQ - all proceeds to The Court Project. Pre-orders are welcome. Call or text 204-648-5309 to pre order.
"Once again, Fuel Good Day is providing the opportunity for us to work together with our members and customers for the benefit of our communities," said Lorne Eiffert, General Manager of Dauphin Co-op. "This is a great fundraiser that shows how small actions can have big impacts."
Special thanks to 730 CKDM and Dauphin Herald for generously partnering with us each year to promote this important event and make it a success.
We are so proud to support The Court Project and contribute to the success of the program for the students and community of Ste Rose. Be sure to come by with an empty tank on Tuesday, September 19 and feel good when you fill up!
Co-op has a long history of serving Western Canada and in 2017 Fuel Good Day was launched. During this one-day event, Co-op donates a minimum of five cents from every litre of fuel sold at participating Co-op Gas Bars to a local charity or non-profit organization. Fuel Good Day takes place in September at more than 400 CO-OP® Gas Bars throughout British Columbia, Alberta, Saskatchewan, and Manitoba.
Thanks to the generous community support, we have been able to contribute more than $30,000 in the past six years to the following:
Lt. Col. Barker School
New Beginnings Daycare
Whitmore School
Henderson School
Dauphin Bible Camp
The Bridge Youth Drop In Centre
Join us Tuesday, September 19, 2023 for Fuel Good Day.
Discover more: