Dauphin Co-op Supports Local 4-H Members
Actions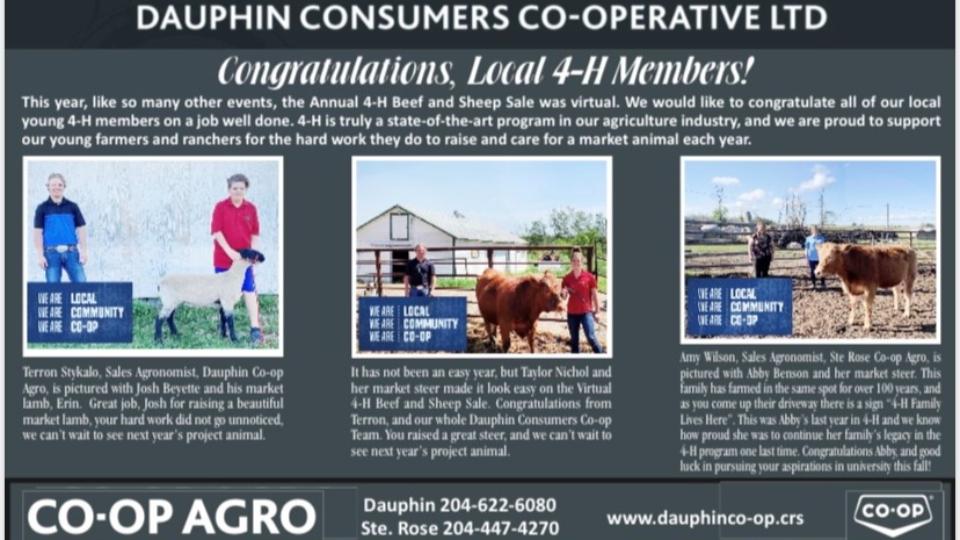 Dauphin Co-op Supports Local 4-H Members
June 25, 2021
This year, like so many other events, the Annual 4-H Beef and Sheep Sale was virtual. We wanted to make sure these young 4-H Members were recognized for the hard work they have put in to raise a project animal this year.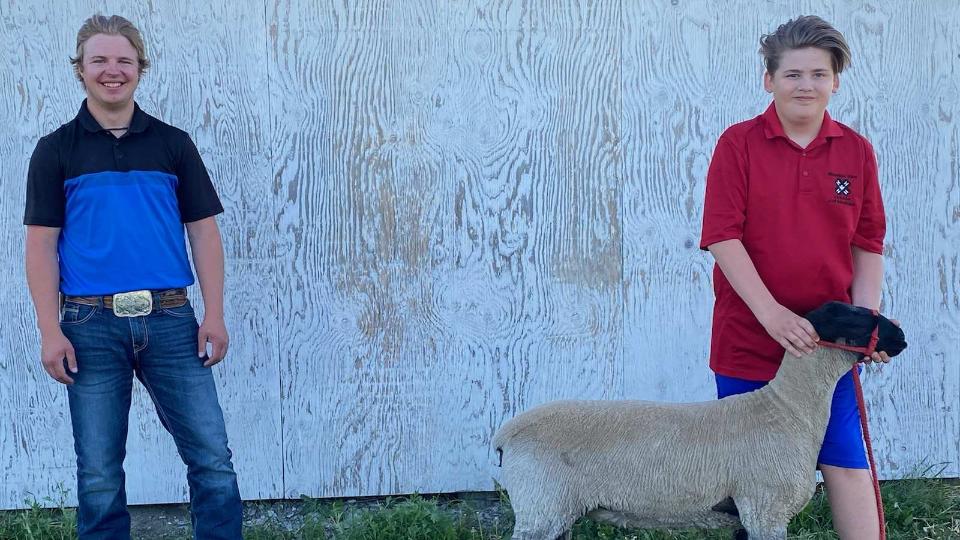 Terron Stykalo, Sale Agronomist with Dauphin Co-op Agro is pictured above with Josh Beyette and his market lamb, Erin. Great job, Josh for raiisng a beautiful market lamb. Your hard work did not go unnoticed. We can't wait to see next year's project animal.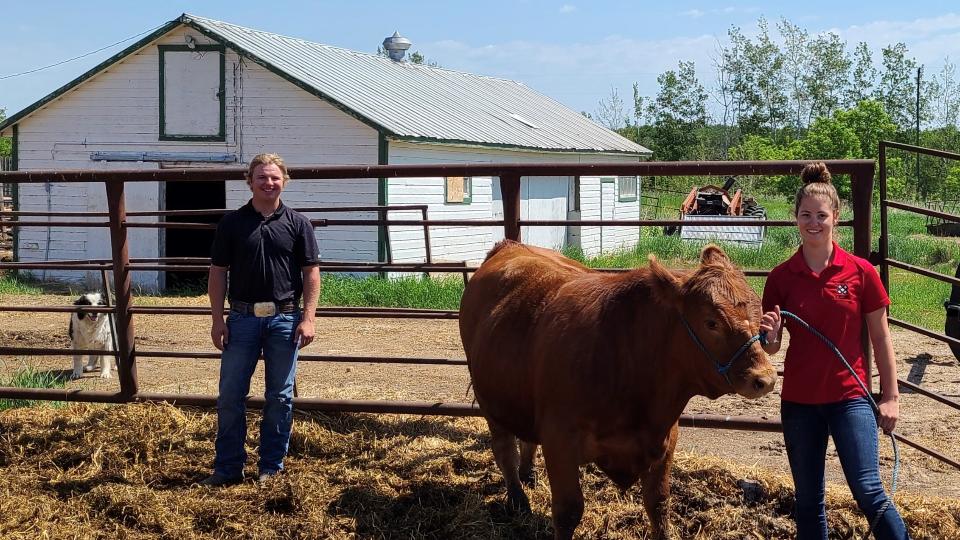 Terron is pictured above with Taylor Nichol. It has not been an easy year, but Taylor made it look easy at the Virtual Beef and Sheep Sale. Congratulations from Terron and the whole team at Dauphin Co-op. You raised a great steer and we can't wait to see next year's project animal.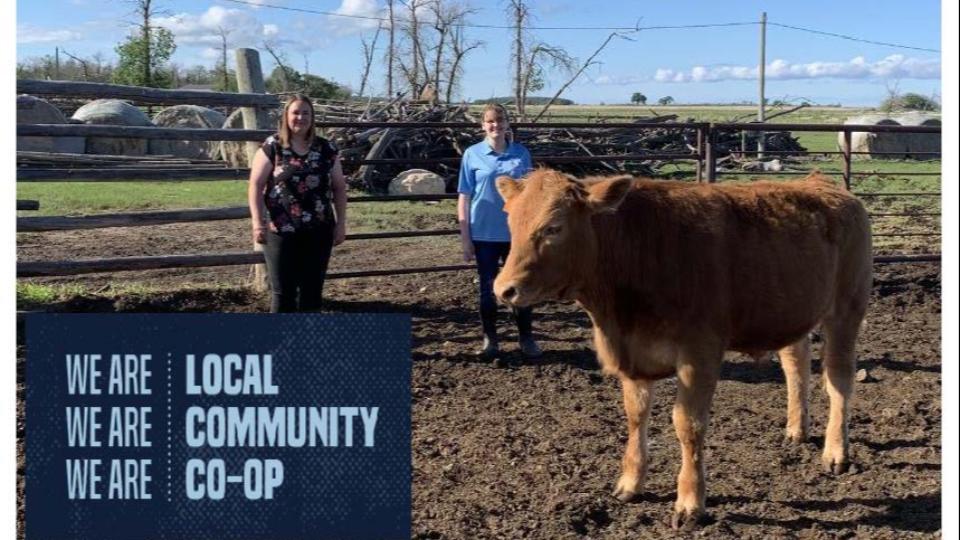 Amy Wilson, Sales Agronomist with Ste Rose Co-op Agro is pictured with Abby Benson and her market steer. The Benson family has farmed in the same spot for over 100 years. As you come up the driveway they have a sign that reads "4-H Family Lives Here". This was Abby's last year in 4-H and we know how proud she was to continue her family's legacy in the 4-H program one last time. Congratulations, Abby and good luck pursuing your aspirations in university this fall.
Discover more: