Dauphin Co-op Provides Paint to 100-Year-Old Building
Actions
Dauphin Co-op Provides Paint to 100-Year-Old Building
November 24, 2021
Dauphin Co-op has a long history of serving Ste Rose, MB. Willard Monson House has been a community treatment centre for many years in Ste Rose and has worked with Co-op for years with much of the maintenance and upkeep of the 100-year-old building. A Murphy Bed was made by hand at the facility after some discussion on needs at the building since Covid-19.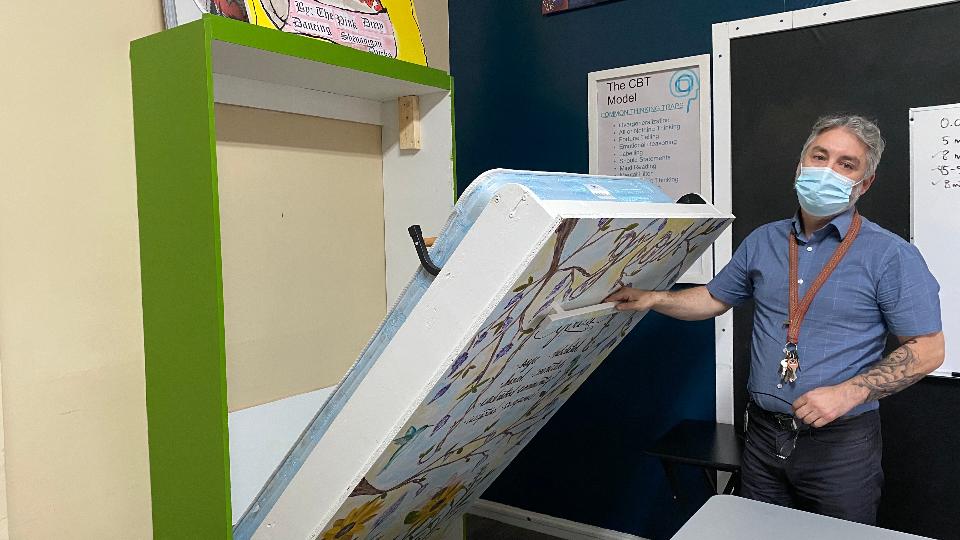 David Mansell, Supervisor, Willard Monson House, applied for paint through our Communities in Full Colour program and Northwest Metis Federation provided a summer student to help paint.
"We spent all summer long plastering, painting, and hammering off old plaster to expose some beautiful brick walls which has made a huge impact. The building has brightened up in the main learning areas and allowed people to feel more comfortable in a freshly painted, clean environment. It helps their journey in recovery, which is very difficult and very dark at times, providing them with a little comfort and peace" said David Mansell.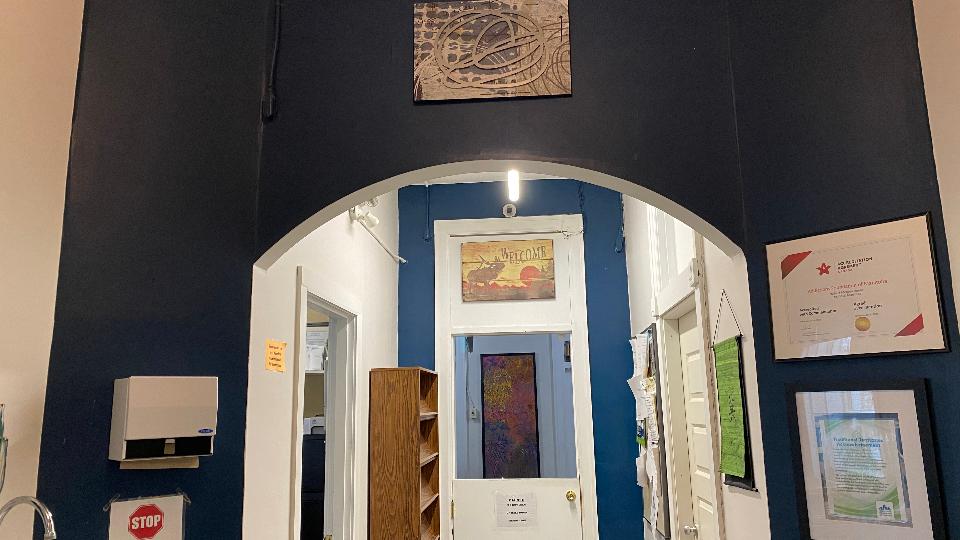 Willard Monson House, located in Ste Rose, MB, is an accredited with commendation Addictions Foundation of Manitoba (AFM) treatment facility with 30 staff members and 22 clients that change every 21 days. It offers AFM programming with cognitive behavior-based therapy using different approaches for those struggling with addictions.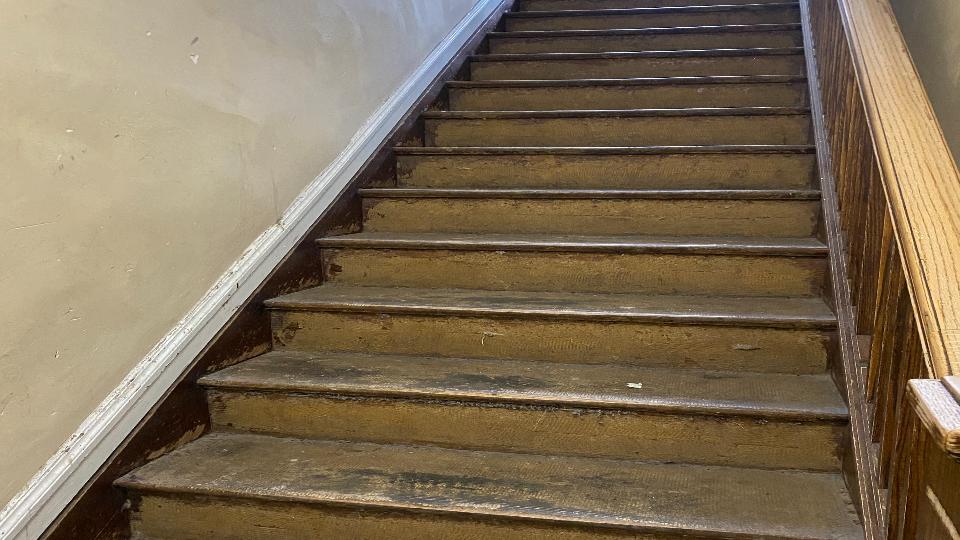 Stairs Before and After
"We've been working really hard at levelling up the programming and treatment quality. One of the biggest factors, being in a 100-year-old building, is the environment. This is huge in helping people in their recovery. We want our building to look like a house not a centre, allowing people to feel more at ease. Environment is a big factor. I can't say enough about how it helped us with our programming and we are very grateful to receive this opportunity." said David Mansell, Willard Monson House.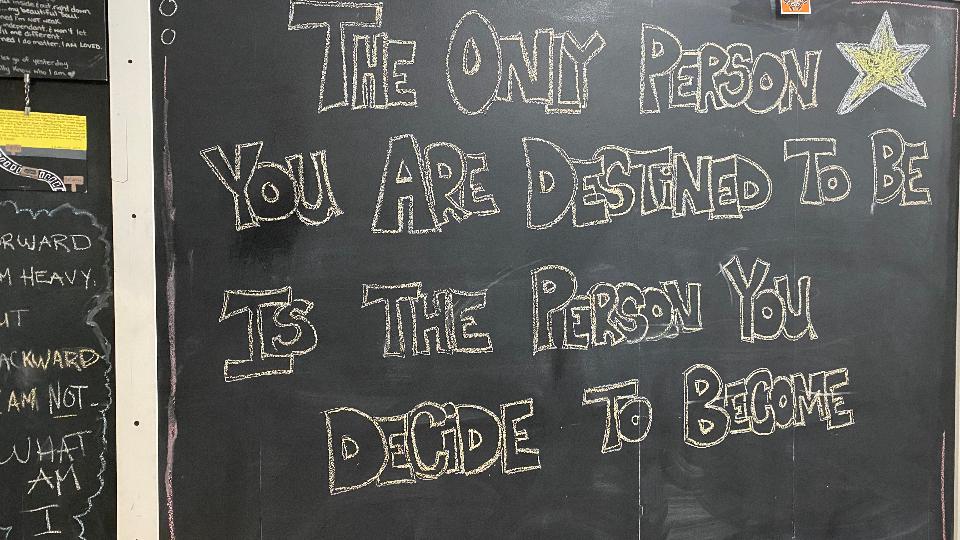 Dauphin Co-op's vision is to enrich the life of our communities. One way to do this is by building a legacy. By being intentional with our partnerships and investments we are making a positive impact on the lives of others in our communities, one interaction at a time. We are so proud to be able to contribute to this project at Willard Monson House and grateful to David and the team for the care they provide for those struggling with addictions. They are client-centred, welcoming and respect diversity, capacity for change while supporting clients and staff.
We were honoured to have a tour of Willard Monson House to learn more about the impact a simple thing like a coat of fresh paint has made for the the people that work there and for the people that turn to them during a very difficult time in their lives. Here are a few of the beautiful paintings made showing courage, strength, truth and hope for a future that everyone is deserving of.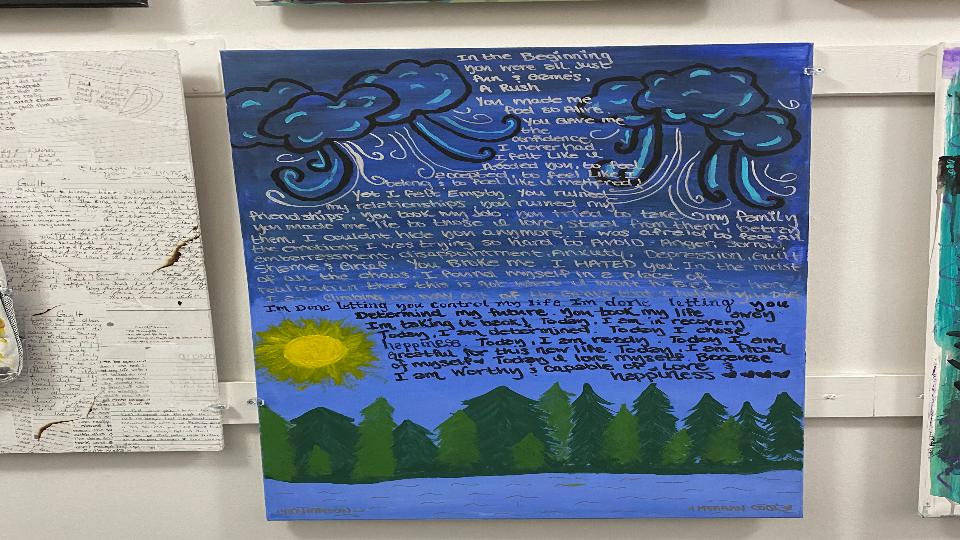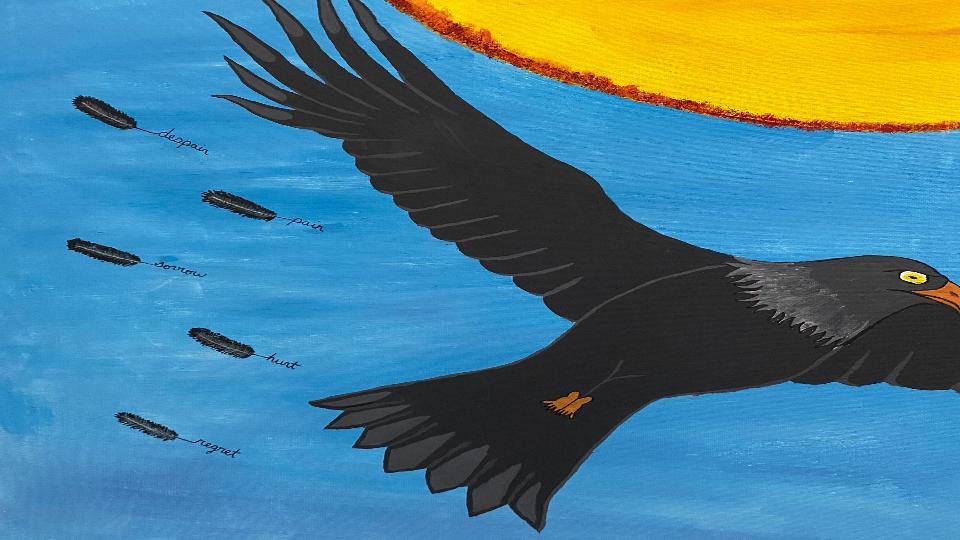 Discover more: