Dauphin Co-op Commemorates Class of 2021
Actions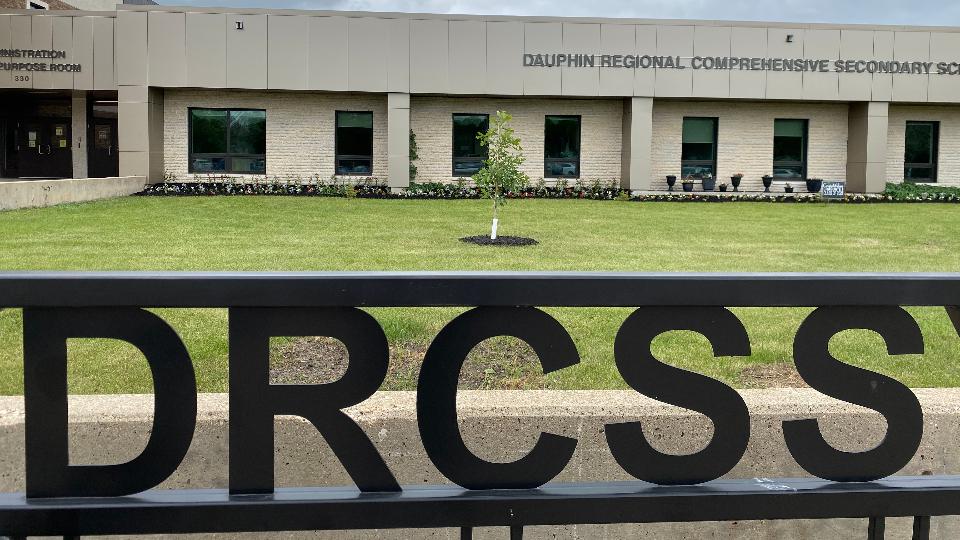 Dauphin Co-op Commemorates Class of 2021
June 25, 2021
Dauphin Co-op is proud to be a part of a project to commemorate the grads of 2021.
A beautiful Bur Oak tree has been planted in the front green space of the DRCSS near the north entrance. It matches the Bur Oak that was planted in honour of the Class of 2020. It is dedicated to the Class of 2021 who graduated during the Worldwide Pandemic, COVID-19.
"We are very pleased to be a part of this to support the graduates of 2021 and sponsor this tree. It represents the challenges faced by the students during the past 15 months and the challenges they will continue to go through. The tree is reflective of their strength and resiliency. Well done, Class of 2021," remarked Lorne Eiffert, Dauphin Co-op General Manager.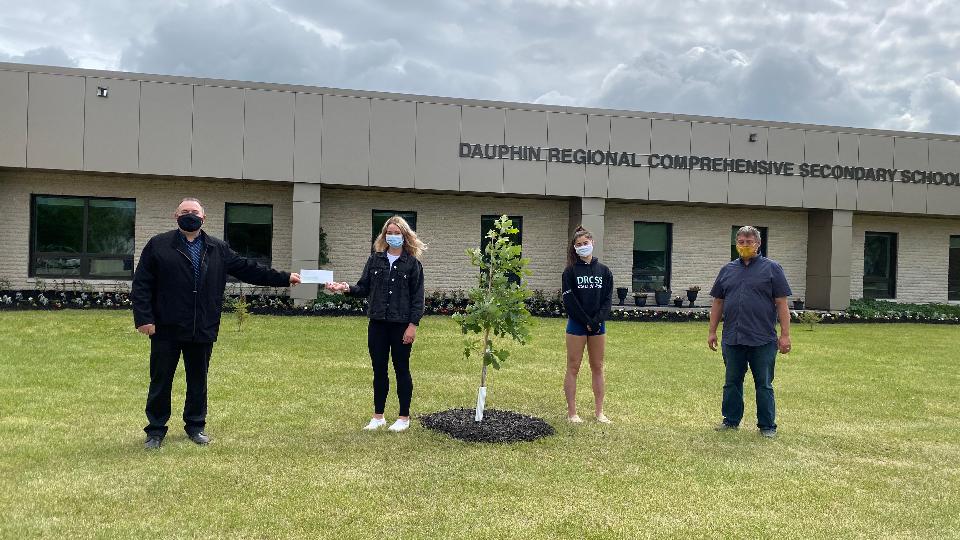 Lorne Eiffert, Dauphin Co-op General Manager, is pictured with graduates Karlee Ushkowski and Taylor Armstrong along with proud Dad, Cory Armstrong.
Over the years, Dauphin Co-op and the Dauphin Regional Comprehensive Secondary School have worked together on many initiatives that match Dauphin Co-op's Vision: to enrich the life of our communities. We have had many, many students that have held their very first job at one of our Co-op locations over the years. We are so proud to be a part of their journey.
We are honoured to leave this lasting legacy for the students and expect that when they come back in 30 years for a class reunion that it will still be here standing strong — just like them.
Congratulations Grads of 2021!!
Discover more: