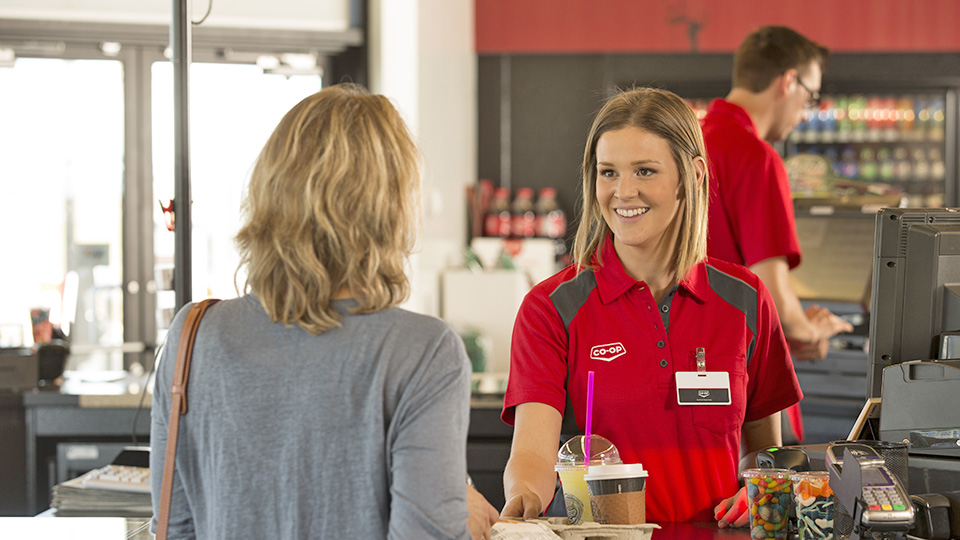 Co-op Fuel & Convenience
July 21, 2018
We live in a fast paced, mobile society with increasing demands on our time. The Dauphin Co-op recognizes these challenges and has structured its business to help address these demands. We have 2 full serve locations in Dauphin to serve your needs in a convenient and professional manner so you can get on with your busy lives. Dauphin Co-op is equipped to service your fuel and convenience needs, offering competitive pricing and exceptional customer service. All grades of Co-op gasoline are now TOP TIER Certified.
Our Gas Bars are located at:
1301 Main Street South, Dauphin
102 Mountain Road, Dauphin
Gas Bar
No matter what your fuelling preference, we got you covered. Our Gas Bars offer both full-serve and self-serve options at competitive pricing. as well as three grades of gasoline at each fuelling position. We also provide a variety of motor oils and automotive sundry items to assist you with maintaining your vehicle.
Convenience Store
Our convenience stores offer fresh brewed coffee along with a diverse selection of convenience items to compliment your busy lifestyle. Perfect for your travel around town or to and from work. So stop in and let us serve you today!
Both of our locations stock fresh sandwiches and subs made in-store by our deli everyday.
Try out a F'Real Milkshake at either convenience store location or a slice of Vern's Pizza at our Mountain Road location.
Main Street Gas Bar Car Wash
Take pride in your ride! Dauphin Co-op offers both touchless and wand wash car wash services at our 1301 Main Street Gas Bar location to help you keep your vehicle sparkling clean.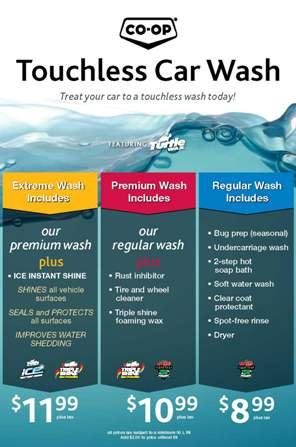 Discover more: