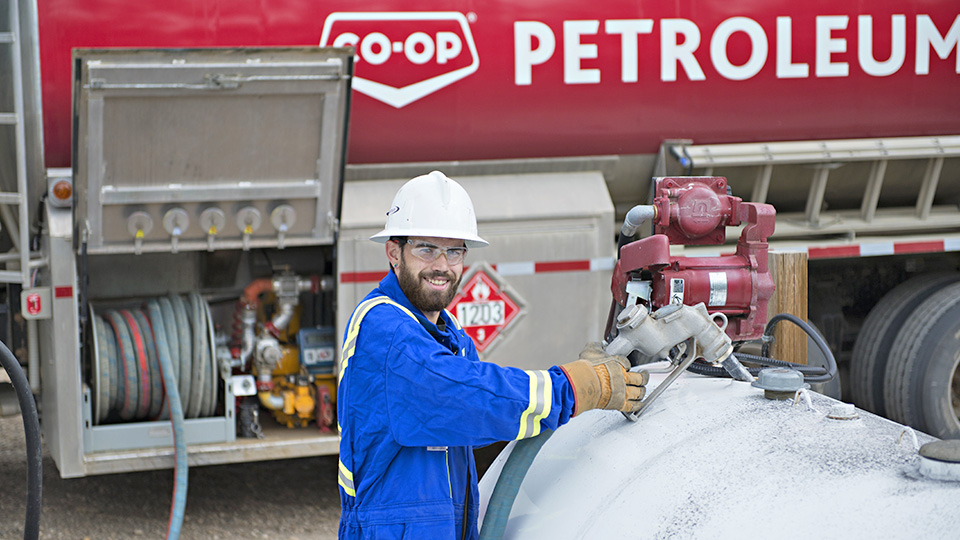 Co-op Cardlock & Bulk Fuel
July 21, 2018
Our Cardlock facilities provide 24 hour access everyday to gasoline and diesel fuels for farm and commercial use. They are conveniently located at both of our Agro Centres:
Dauphin Cardlock - 601 Whitmore Ave.
Ste. Rose Cardlock - 25 Delaurier Dr.
Ask our friendly office staff about invoicing options that make your record keeping procedures easier.
Cardlock

Your local Co-op is part of a network of over 280 conveniently located Cardlock fuel stops. Those who have a Cardlock Card can use these facilities whenever they need fuel - 24 hours a day, 7 days a week!

Bulk Petroleum
Dauphin Co-op offers bulk delivery of fuel. We take pride in the product we deliver and in our excellent customer service.
For Bulk Petroleum deliveries contact us at 204.622.6080.
Propane
Whether you're at home, on the farm or at the cottage, or involved in any type of agricultural, commercial or industrial enterprise, we have the people, trucks and equipment to look after your propane needs.

Discover more: