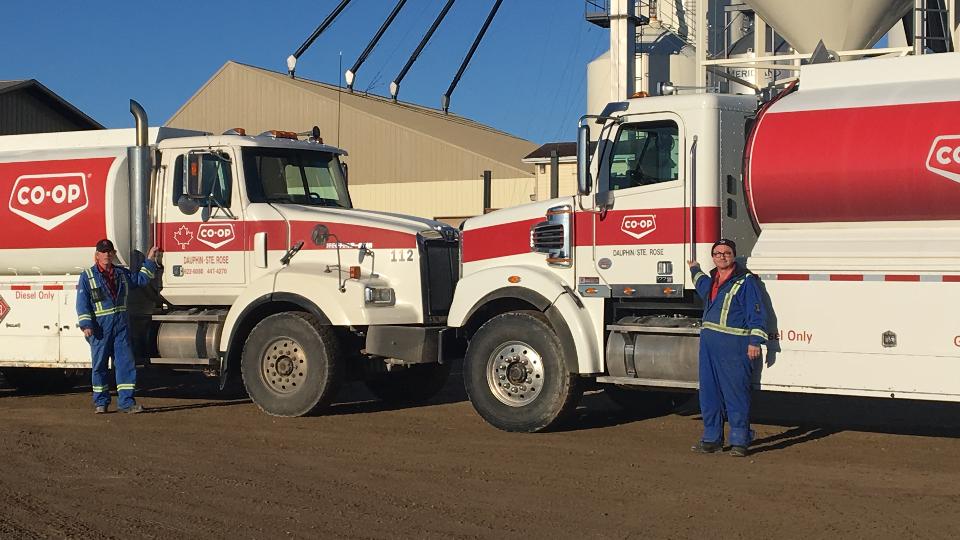 Agro Fuel Team Delivers
January 18, 2021
Made in Western Canada for Western Canadian weather, Co-op premium Diesel is Top-Tier certified — the premium standard for diesel performance that is recognized and endorsed by the world's top auto-makers and engine manufacturers.
Co-op Premium Diesel just got a new additive package for real, measurable performance gains in both modern and legacy engines. Learn more Co-op Premium Diesel Improvements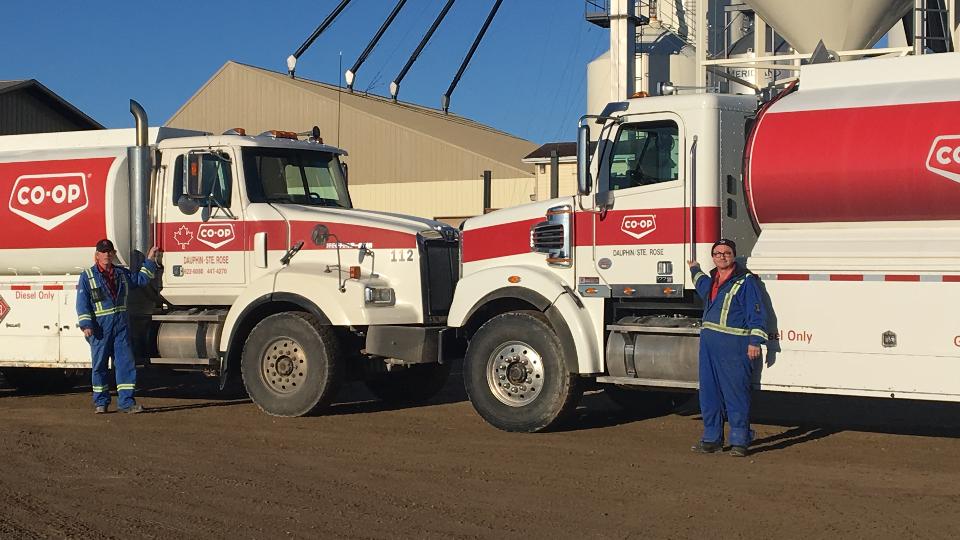 Bulk Petroleum Manager, Trent Hill and his team at Dauphin Co-op Agro work hard to ensure their farm, ranch and commercial customers are kept up-to-date with the latest information, technology and trends available to help their operations.
Fuel is the lifeblood of a farming operation. It is needed to run equipment and heavy machinery and to keep your buildings warm. It keeps you going. Any interruption to your fuel supply that leaves you waiting on answers negatively impacts you and your business.
At Co-op, our Fuel Team works hard to ensure you have the resources you need when you need them.
We take pride in our trucks and are fully committed to safety. Our drivers carefully inspect their trucks before ever leaving the yard and follow fueling policies and safety procedures to minimize the risk of fuel spills during loading.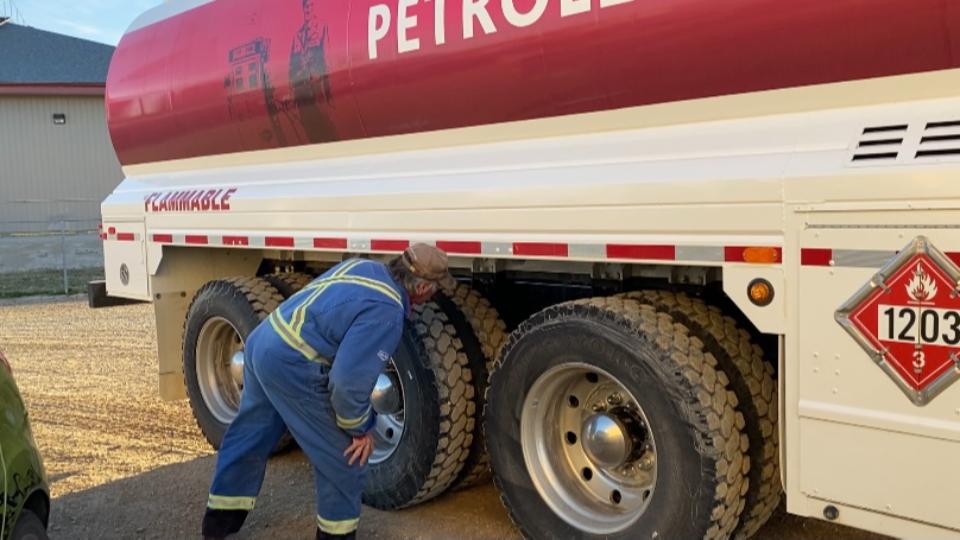 The best part of the job, by far, is talking to our customers. Our drivers are equipped with the tools, training, and product knowledge to fuel your operation safely and effectively. They can answer questions about fuel storage, parts, and lubricants.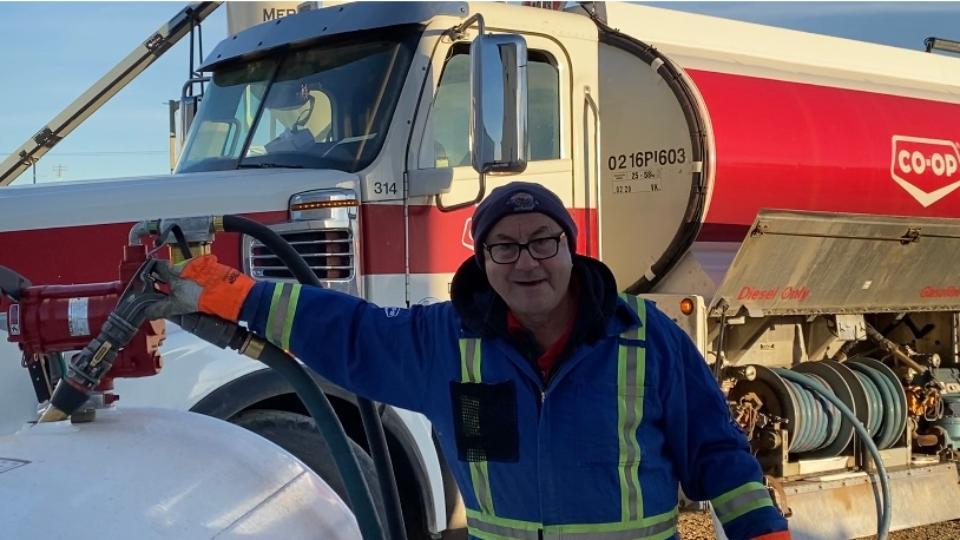 To learn more about how we can make sure your equipment runs at top performance all season long, no matter what your fuel needs are, contact Trent Hill, Bulk Fuel Manager, to discuss your farm or commercial needs: t.hill@dauphincoop.com or 204-622-6080.
We are here to help you get the job done. What's in your tank?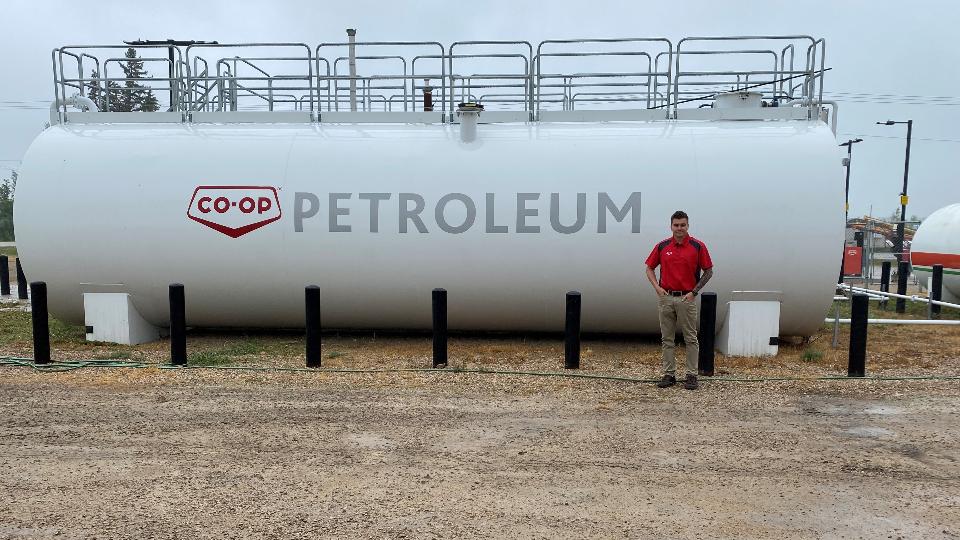 Discover more: