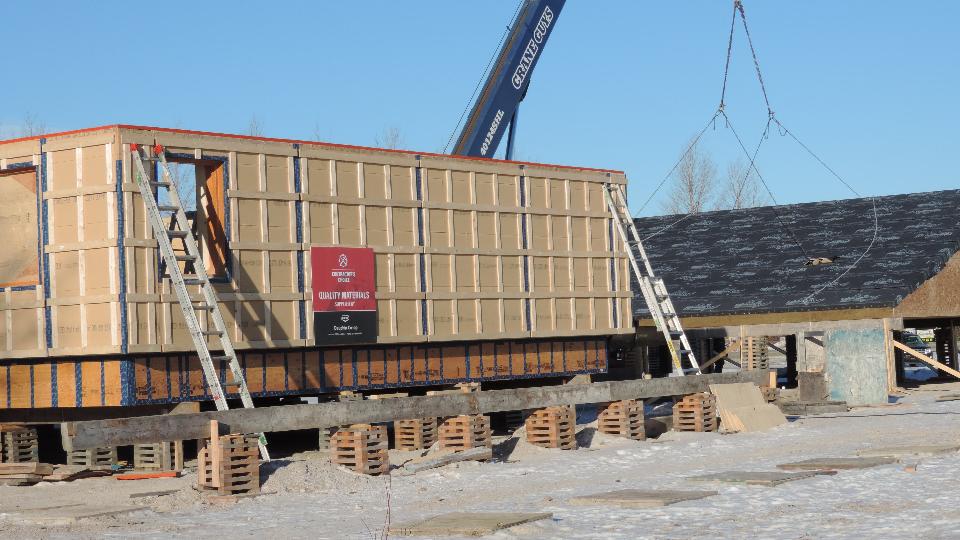 Net Zero Home Progress
January 17, 2018
Update June, 2019 — Dauphin's first Net Zero home was completed and sold. Thanks to all the stakeholders involved, this project was a success and a learning experience for all. We look forward to continuing our efforts to find more sustainable solutions in all of our business lines to create a strong future for the next generations.
An unveiling took place at 135 Edgar Avenue in Dauphin which was open to the public.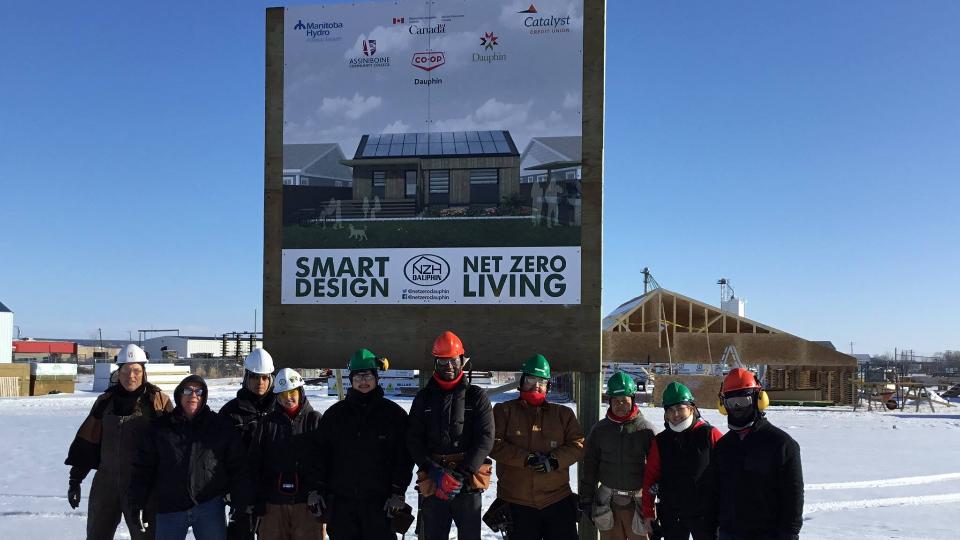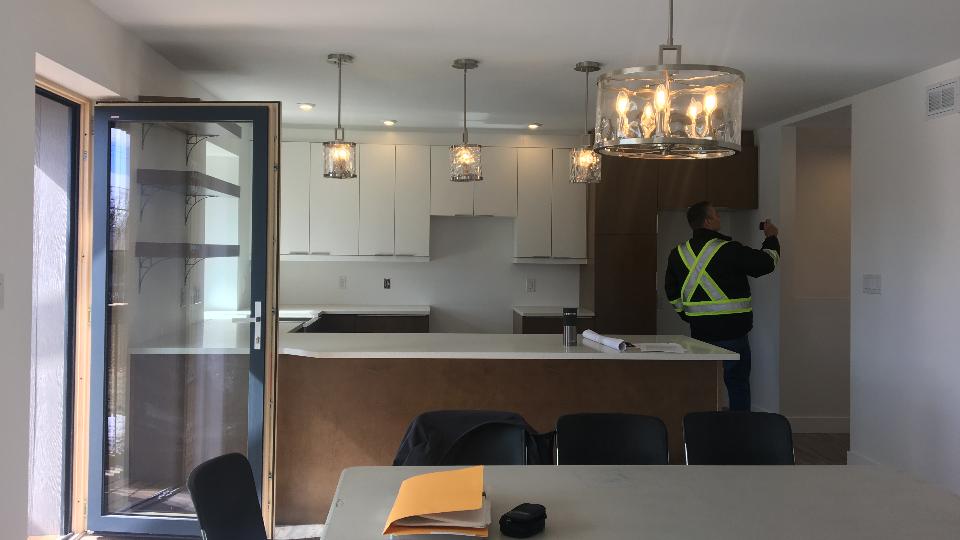 Steve Sobering and Eric Bjornson presented the benefits and goals for the Dauphin Net Zero Home being built by the ACC Carpentry students this year as part of their practicum. A group of interested contractors took in the presentation and had the first walk through of the home to determine if they would like to be a part of this endeavour.
Net Zero Home? What does it mean? A net-zero home generates as much energy with renewables on site as it consumes annually - according to Steve Sobering, City of Dauphin Energy Manager. Canada Construction News
Dauphin Co-op has partnered with the Parkland ACC over the years to provide a hands-on learning experience for the Carpentry and Woodworking students by providing the material and building plans to build a Ready-to-Move Home during their first year at the college. Parkland ACC Carpentry Students Get Hands-on Experience
The students built the floor and roof. The walls were prefabricated and lifted onto the floor. The roof was then craned onto the walls.
A presentation will be held in the near future for the public.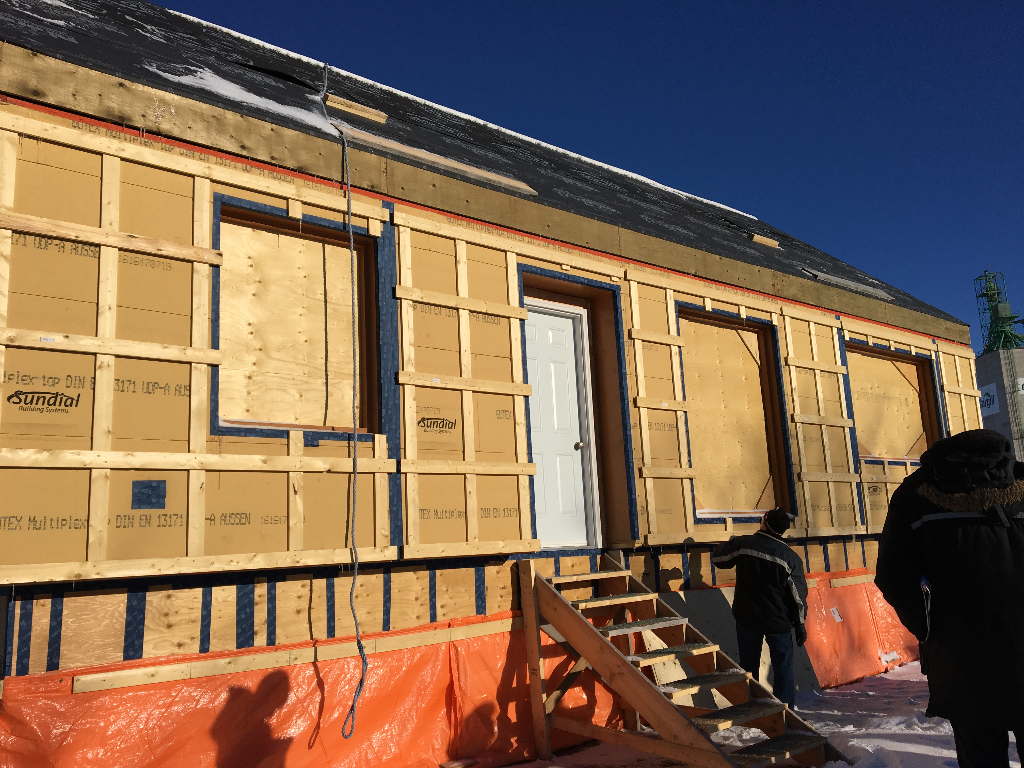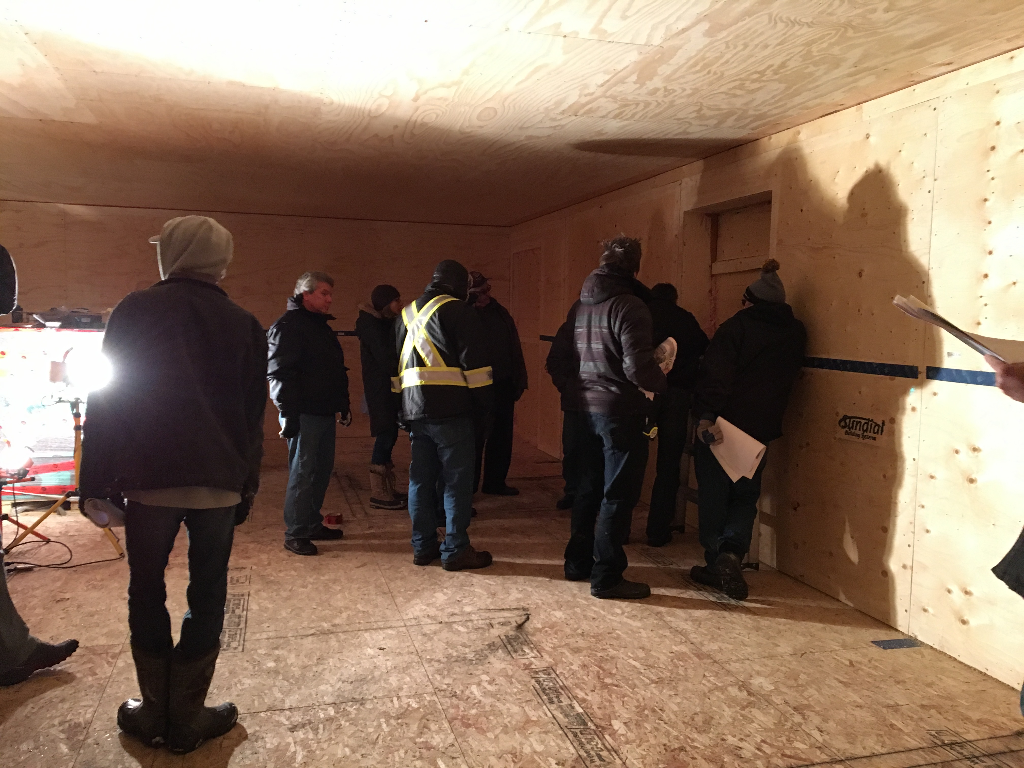 Discover more: