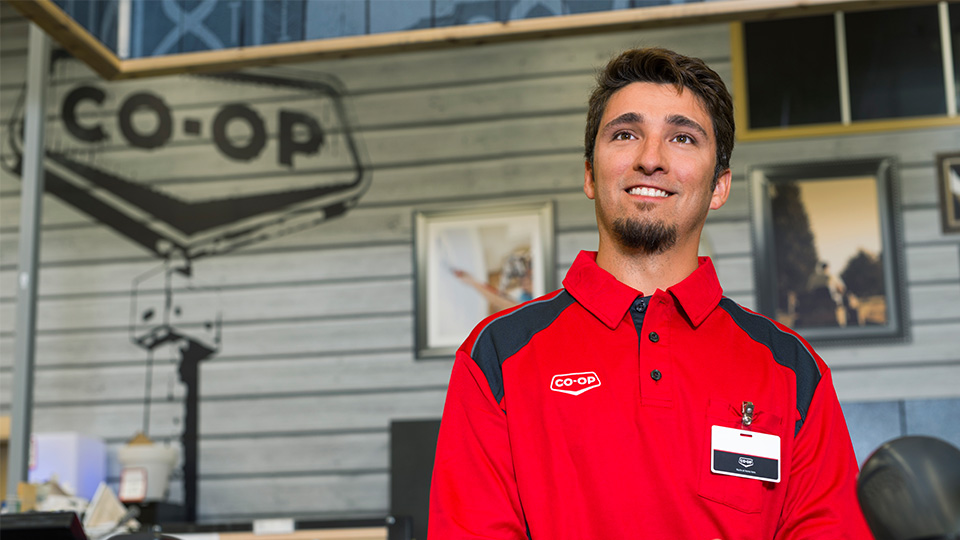 Start Your Career
July 19, 2018
The Co-op story is made up of many events and experiences. Our team members help create and share meaningful experiences every day – for our customers and for each other.
Be part of an exciting team working together, connecting with local members and giving back to the community. No matter your career aspirations, Co-op offers a range of careers from entry-level positions through to management, with opportunities for advancement. Work directly with customers or help behind-the-scenes in the day-to-day operations of the business.
And if you have a Co-op number, you're more than a team member – you're an owner.
There are so many opportunities for you once you join our team! Read about Steve Desroches journey since joining as a high school student here: Steve Desroches
Steve applied for a job at Dauphin Co-op to make some extra money while in High School. Steve said "Dauphin Co-op was a place that everyone in school wanted to work. It was the premium employer in town, a good place for students to get a job."
Dauphin Co-op believes in ongoing training and succession planning. Management training within our departments as well as within the Co-operative Retailing System. Learn More
If you are a high school student or a parent of a high school student, you may be eligible to apply for a $1,000 Dauphin Co-op scholarship. We truly value our Team Members and their families and we are willing to invest in furthering their education. These are our future community leaders and team members.