Update on Hours & Service due to Covid-19
Actions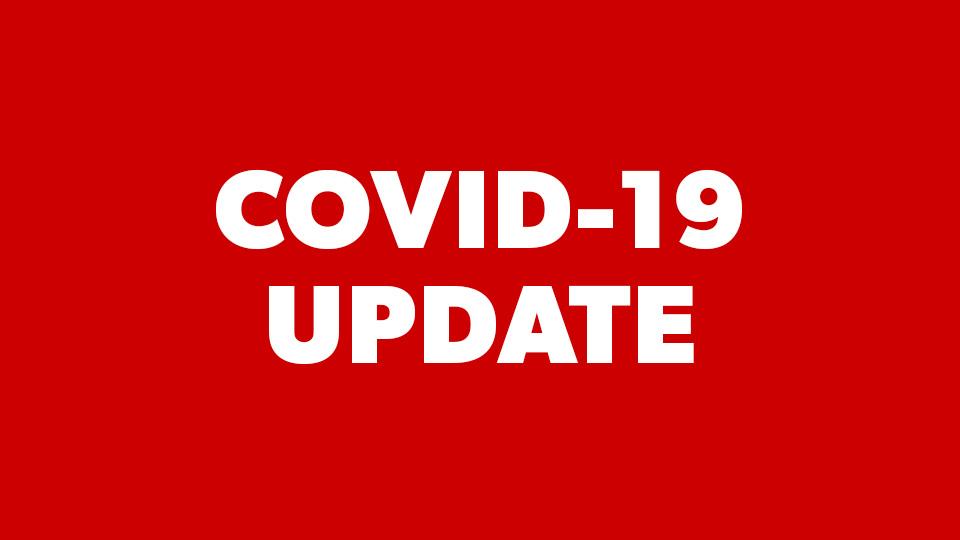 Update on Hours & Service due to Covid-19
March 21, 2020
Updated July 9, 2021
To our Members, Owners and Customers of Dauphin Consumers Co-op Ltd.,
An employee at one of our Dauphin Co-op locations has tested positive for COVID-19. Our Team Member is self-isolating. This team member will remain at home while they recover. Our thoughts are with them and we wish them a speedy recovery.
Dauphin Co-op is focused on providing essential goods and services to our local members, customers and communities while prioritizing the health and safety of our teams and everyone entering our stores.
We've made several changes at our stores to keep health and safety a top priority in response to the COVID-19 pandemic, including:
Making masks mandatory for all employees and customers
Promoting physical distancing by limiting the number of customers in our stores at one time.
Taking steps beyond our already high cleaning standards to make sure our stores are frequently cleaned and sanitized.
Keeping our team members updated with guidance from public health authorities and what it means for each of us: Employees will stay home if they are feeling unwell or experiencing symptoms of COVID-19 and seek guidance from Manitoba Public Health.
Offering safe shopping options that promote safe physical distancing, which can include online shopping with curbside pick-up or delivery in some locations, installing plexiglass shields and incorporating floor markers.
Committing that our prices on all essential items remain stable throughout this challenging time.
In the event of a positive COVID-19 case at any of our locations, we'll closely follow the direction provided by Manitoba Public Health, including:
Additional cleaning and sanitizing of any site or facility where a confirmed case of COVID-19 is identified.
Conducting contact tracing and advising any individual who had been in close contact to self-isolate and seek guidance from Manitoba Public Health
Inform our members and customers of any positive cases by updating the tracker below
Our priority remains to keep our team members and customers safe and healthy while serving our friends and neighbors. We care greatly for the communities we work and live in. We thank our customers and community members for joining us as we all take the necessary precautions to keep our community safe.
We will update the tracker below as soon as possible when we learn about positive cases at any Dauphin Co-op location. We are all in this together.
Confirmed COVID-19 Cases at Dauphin Co-op locations:
| | | |
| --- | --- | --- |
| Date Confirmed | Date of Last Shift | Location |
| July 9, 2021 | July 7, 2021 | Dauphin Food Store |
| June 9, 2021 | June 5, 2021 | Main Street Gas Bar |
| May 18, 2021 | May 14, 2021 | Dauphin Food Store |
| December 26, 2020 | December 23, 2020 | Ste Rose Home Centre |
| November 26, 2020 | November 20, 2020 | Ste Rose Home Centre |
________________________________________________________________________________________________
We are taking steps across all of our business and locations to keep our team members and customers safe and healthy, including:
Our stores are cleaned and sanitized daily as part of regular business, and we have increased the frequency and intensity of cleaning practices, especially on high-touch surfaces
Providing our team members with current information on prevention so they can stay healthy or stay home if they feel ill. These practices are informed by Manitoba Public Health
We have limited the number of Team Mmebers working in smaller spaces at any given time
Signage, physical barriers (including plexiglass shields) and visual cues have been installed in all of our locations to remind our guests of proper physical distancing and other health and safety practices while shopping
Controlling the number of guests allowed in our locations to allow proper distancing
Masks are mandatory in all locations
Hand sanitizer is available at all locations at entrance and exit
Extended delivery and curbside pickup services
For the safety of everyone, especially our youngest members, we have temporarily discontinued all in-store Co-op Kids Club activities
How you can help:
Wear a mask and use sanitizer as you enter and exit any location
Stay home if you are ill
Shop alone, one person per household when possible
Maintain 2 meters physical distance from others
Pay at the pump

—

we will fill your tank for you
Use tap to pay for merchandise
Pay account balances through online banking. Search for "Dauphin Co" as payee to find Dauphin Consumers Co-op. Your member number is your account number
Contact any location to arrange pick up or delivery

—

we can help
Dauphin Co-op Location Info:
Co-op Agro Centres: Agro Flyer
Dauphin — Open Monday to Friday 8am — 5pm 204-622-6080
Ste Rose — Open Monday to Friday 8am — 5pm 204-447-4270
Co-op Home & Building Centres: Home, Building & Farm Flyer
Dauphin — Open Monday to Friday 8am — 5:30 pm Saturday 8am — 5pm 204-638-6006
Ste Rose — Open Monday to Friday 8am — 5:30 pm Saturday 8am — 5pm 204-447-2545
Co-op Gas Bars:
Open Monday to Saturday 6:30am — 9:30pm Sunday 6:30am -9:30pm
Main Street Car Wash closes 30 minutes prior to Gas Bar closing
Co-op Food Store: Food Flyer
Open Monday to Friday 8am — 8pm, Saturday 8am — 6pm, and Sunday 9am -6pm 204-638-6003 Ext.202 or Grocery Orders Ext 231
Administration Office:
Open Monday to Friday 9am — 5pm 204-638-6003 Ext. 201 admin@dauphincoop.com
We appreciate the work being done by all our team members in serving the community and working to support them as we make our way through this pandemic together. That's why when any of our team members are feeling unwell or showing symptoms, they are directed to remain at home.
We understand the impacts of Covid-19, which is why we want to be transparent and disclose broad details about the confirmed cases while ensuring the confidentiality of our team. When we are aware of confirmed cases, we will update this page.
We are all in this together and we will all come through it stronger than ever.

Discover more: