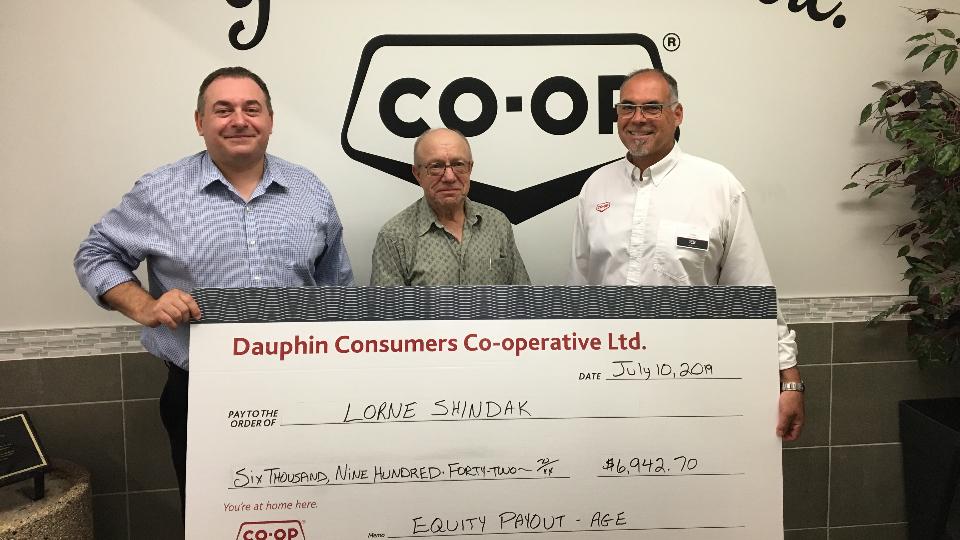 Over $6,900 Equity Payout
July 11, 2019
DAUPHIN CONSUMERS CO-OPERATIVE LTD
Meet one of our owners, Lorne Shindak. Lorne became a member of Dauphin Co-op several years ago
following the advice of one of the Managers. He's done business with all of our locations over the
years and has been very happy with the "excellent staff".
Lorne said, "There is a cashier that remembers my Co-op number, and another that didn't know where I worked, but tracked me down after I'd forgotten a bag of groceries at the checkout." We strive to make every shopper feel at home here during each and every visit.
YOUR Co-op – Committed to delivering quality products and service at competitive prices.
YOUR Co-op – Creating good jobs and economic growth close to home.
YOUR Co-op – Sharing the profits
with its members & supporting local causes that matter to the community.
CELEBRATING 80 YEARS
When you're a Member - You're an Owner
Discover more: