Made with Love This Holiday Season
Actions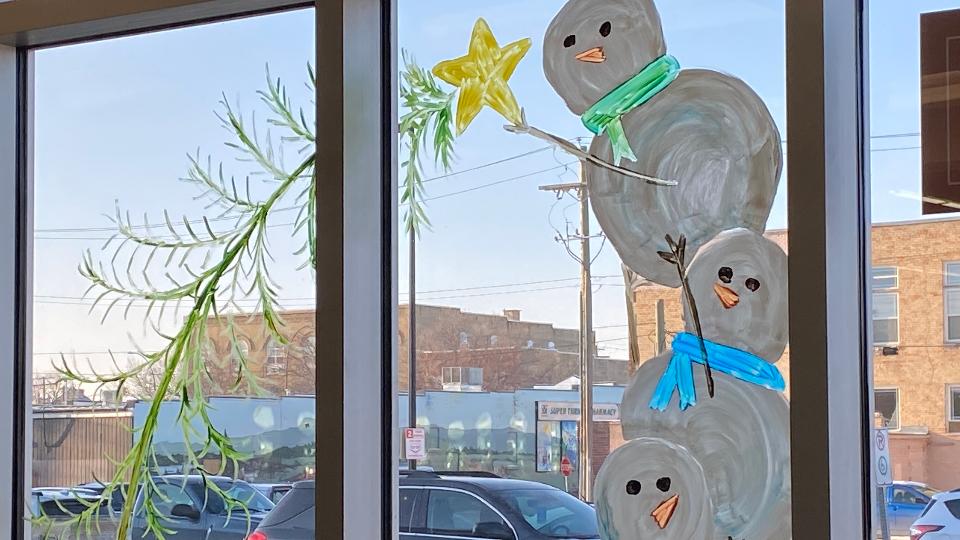 Made with Love This Holiday Season
December 18, 2020
The holiday season is quickly approaching and restrictions in many areas are putting the brakes on traditional usual holiday celebrations.
Our Co-op Crew has been quietly working behind the scenes to lift spirits during an unusual holiday. Ryan, one of our Cashiers at the Food Store put her talents to work painting the Food Store windows with festive charm.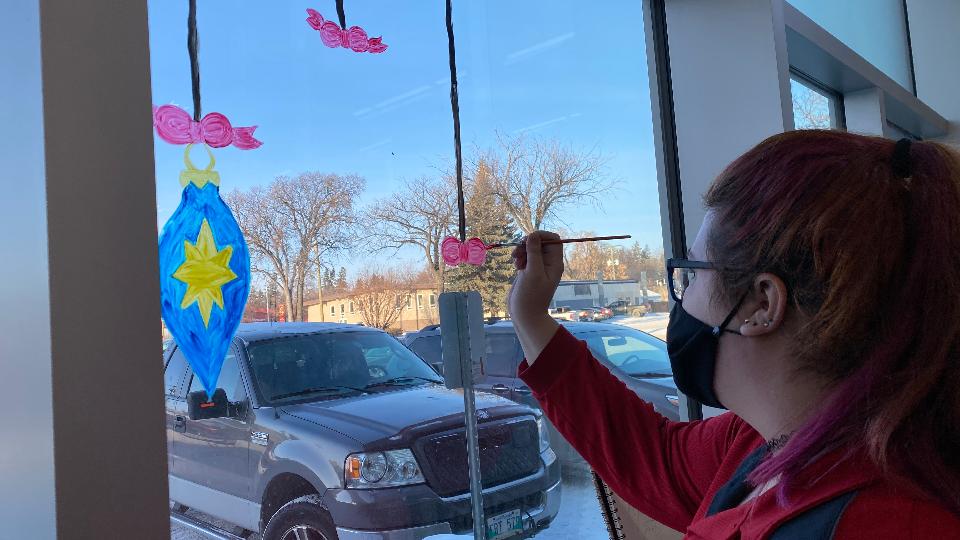 She is such a gifted artist! She also donated a dozen of her own hand-painted masterpieces to go with a dozen lap blankets hand-quilted by Melinda, Grocery Manager, along with dozens of dainties made with love by Cashiers, Courtney, Jan, Halley, Barb and Melinda.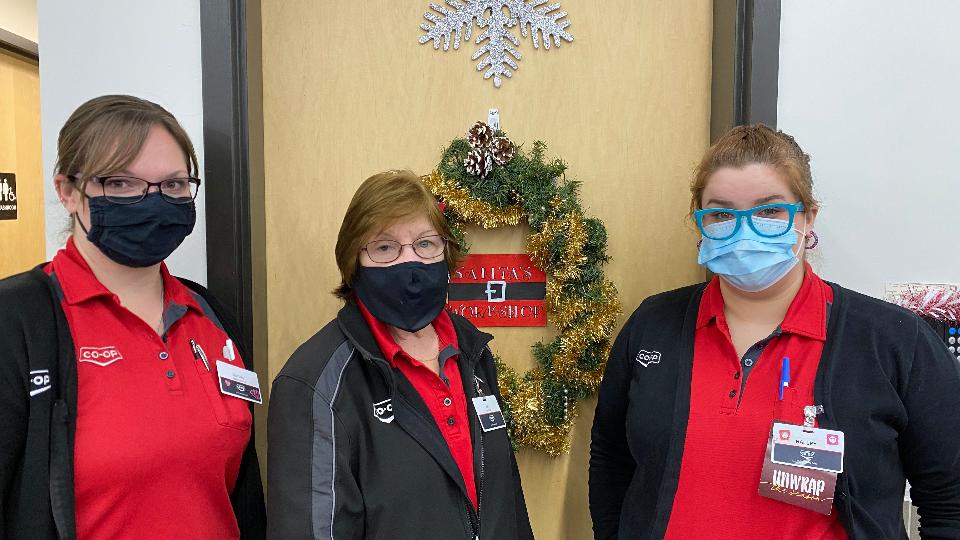 "One of my goals in 2020 involved giving back to the community. I've done it different ways in the past", said Melinda Harris, Grocery Manager. Melinda is one of the people that secretly knits hats, scarves and mittens to place around town for anyone that may be in need.
"This year has been a hard one. We've been thinking of the people we speak to over the phone each week, but don't get to see face to face."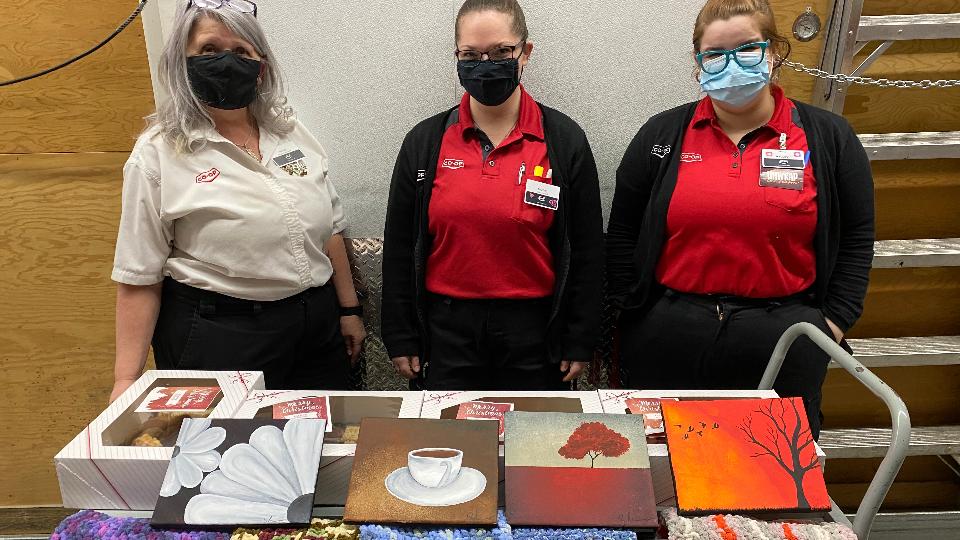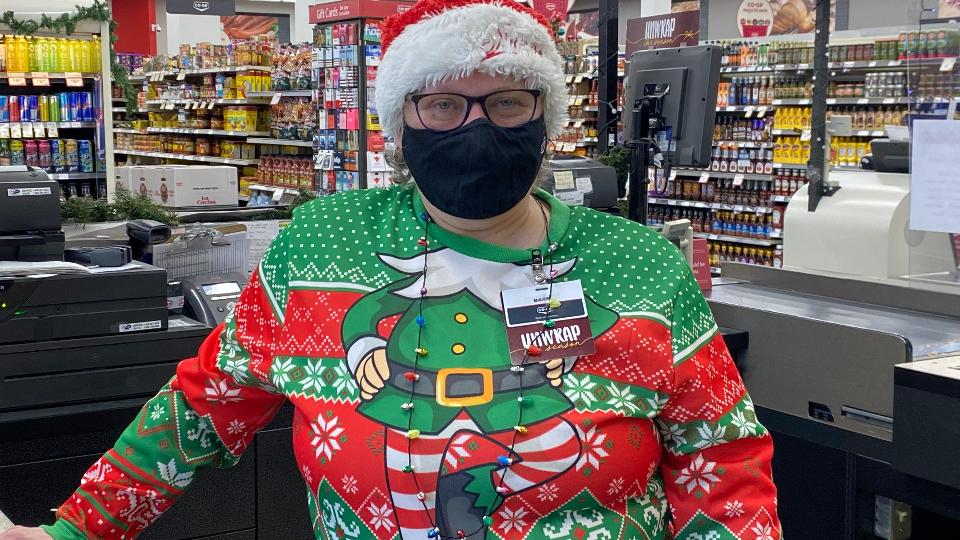 These special gifts were personally delivered by the Cashiers that take the orders for delivery each week. They hand-pick each item as they would if they were shopping for themselves. They don't get to meet these Co-op Members, but wanted to make the deliveries to show they genuinely care for them
The recipients were very grateful for the Co-op's thoughtfulness.

"I received a box of beautiful dainties from the girls at the grocery, Courtney, Jan and Halley. I just wanted to call and tell you how super, super wonderful these girls are. They are always, always so pleasant and so nice.The dainties are so lovely, but I should be giving them dainties. They're the ones that do all the wonderful things. These gals do a super job!" said one of our members.
"I would like to take the opportunity to thank the Grocery department girls for the surprise delivery. They don't realize the godsend they are for us who cannot shop on our own. Wishing all Co-op employees a Merry Christmas and best wishes for a healthy and happy New year. Thank you for all you do." said a message from another.
We also wanted to share a little love with the seniors in care this season. These cards were signed by almost all of our Team Members at our locations in the hope that they bring a little extra joy to the many people that have spent a lifetime building the amazing communities that we love and call home. We are grateful and wish them a wonderful holiday season filled with love and joy.
We wish you all a very Merry Christmas and a Happy New Year.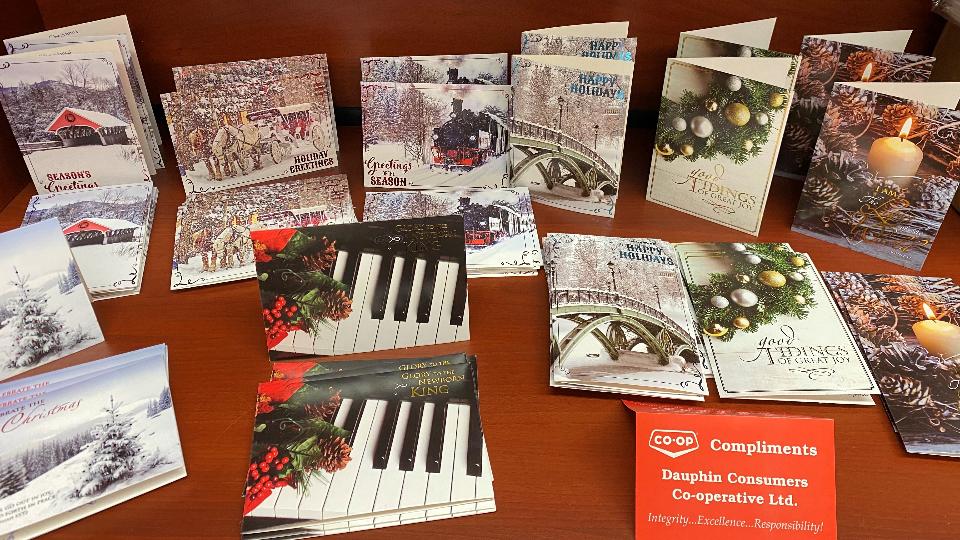 Discover more: