Equity Cheques are in the Mail!
Actions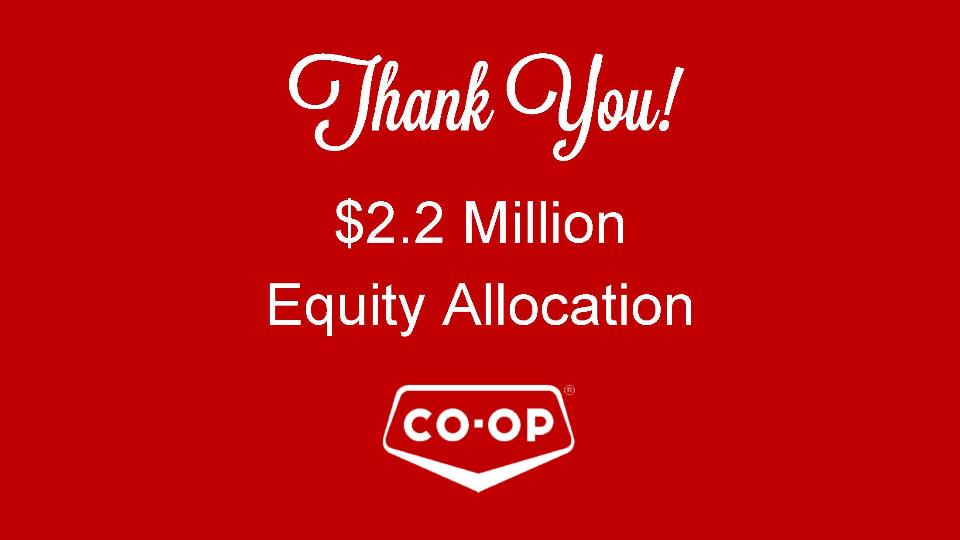 Equity Cheques are in the Mail!
July 8, 2021
A Co-op is not a building. It's not a grocery store. It's not a gas station. It's a group of people who come together to build up their community, to help their neighbors, to make a difference.
"You can feel confident knowing that every single dollar our Co-op earns stays right here in your communities and goes back to your members. I would like to thank you for your support in 2020, it has allowed us to give back to our community to live our Vision to enrich the life of our communities. I am very pleased to announce cash-back to our members this year of over $1.2 million dollars and the cheques are in the mail!" said Lorne Eiffert, General Manager, Dauphin Co-op.
Your equity allocation is based on your purchases in the 2020 fiscal year. This year the Dauphin Co-op Board of Directors has approved allocation of $2.2 million with a cash repayment of $1.27 million.
We have faced tremendous challenges as a community this past year, and Dauphin Co-op is proud to have been there for you as we navigated the changes.
Our staff has been working hard to get our annual equity cheques ready to be delivered to our supportive members. We know this cash repayment is one of the great values of being a Dauphin Co-op member, especially with the year it has been. Keep an eye on those mailboxes.
In addition to our equity and cash back, we were proud to provide support for local community events and initiatives through sponsorships, donations, and scholarships of more than $170,000. See our latest newsletter below, for the inspiring stories and check our website often.
We thank you for your support.
If you are not a Member of Dauphin Co-op, learn more and become a Member today! Become a Member
Discover more: