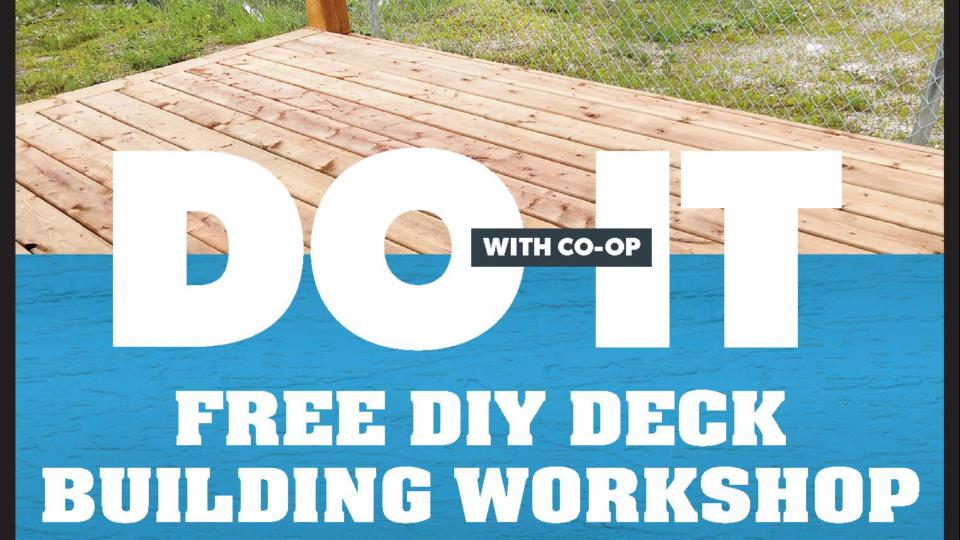 DIY Deck Building Workshop
March 9, 2023
POSTPONED — Due to unforeseen circumstances we have to postpone this workshop. We will let you know as soon as we have a new date scheduled.
You are invited to a FREE DIY Deck Building Workshop!
We want to share the information, skills, tools, and best practices needed to make sure your deck build is a success!
Join us for an informative evening to help you transform your outdoor space into something you can be proud of.
Special thanks to Dauphin Herald and 730 CKDM for partnering with us to promote this workshop to the community.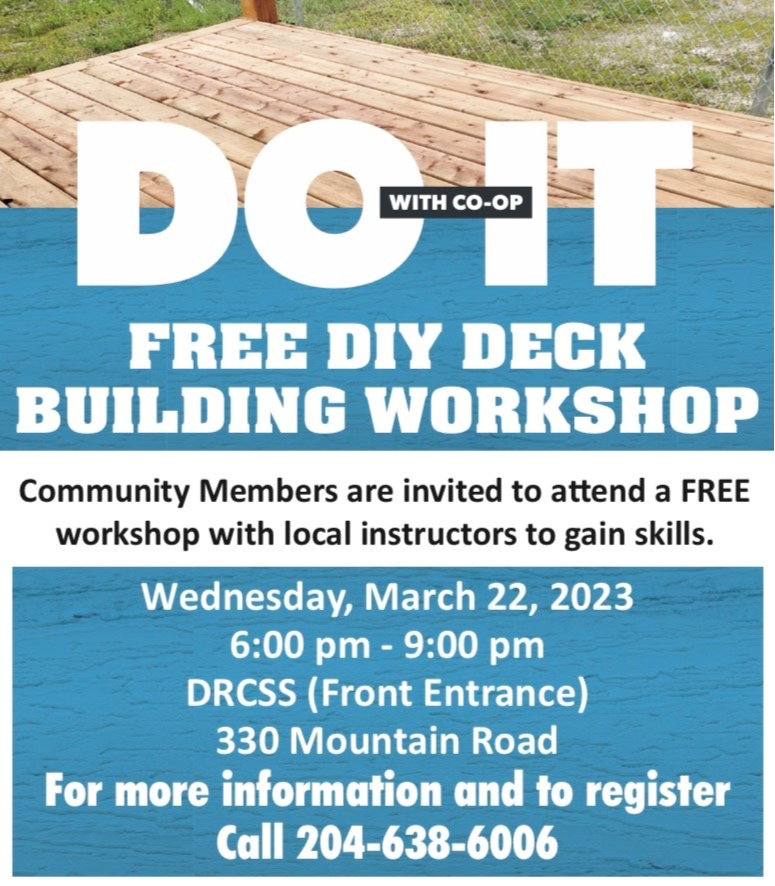 Discover more: