Dauphin Co-op is pleased to support the Unity Project
Actions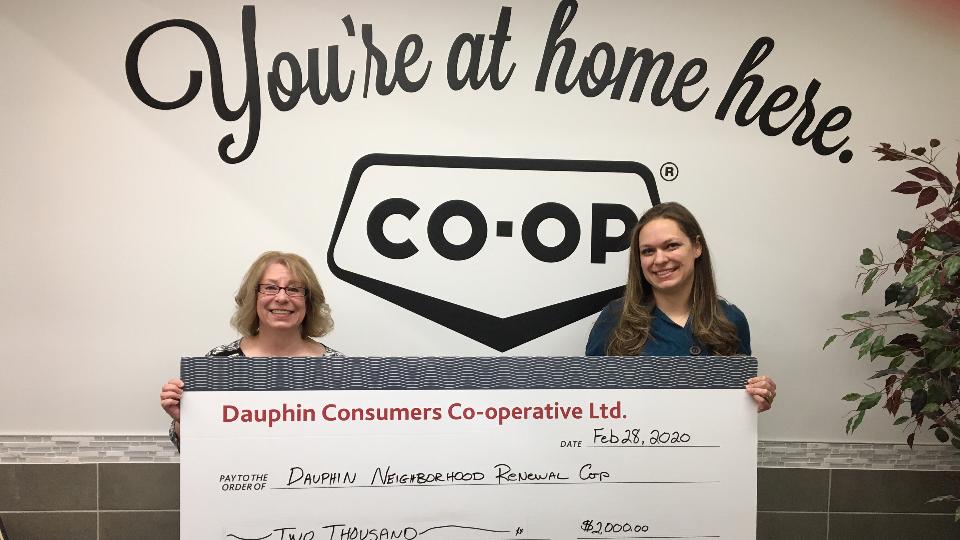 Dauphin Co-op is pleased to support the Unity Project
March 18, 2020
"We know that when a woman is empowered, positive change occurs with her, her family, and her community" ~ Sustainable Development Minister, Rochelle Squires, the Minister responsible for the Status of Women.
The Dauphin Neighborhood Renewal Corporation exists to empower the people of Dauphin, Manitoba to overcome challenges including poverty, unemployment and crime by offering opportunities for collaboration and support through direction from consultations with community members such as: Community Economic Development, Housing & Physical Improvements, Recreations & Green Space, and youth, families and community connecting.
The Unity Project: Women's' Maker Collective offers employability skills and confidence to vulnerable women in our community. The goals are to provide work place skills an related opportunities to women who face barriers to employment and/or social isolation. We aim to empower women to positively change their situations and improve life for their families.
It also aims to have an impact on local economic development by moving people into employment and by selling handmade wares locally. This empowers community members to improve the quality of their life and their family's life.
Dauphin Co-op is so proud to be involved with the Unity project. It aligns with our own Vision statement to "Enrich the life of our communities".
For more information and news about the Unity project, check the Unity Facebook and Instagram accounts.
Discover more: