Dauphin Co-op Celebrates Canada's Ag Day
Actions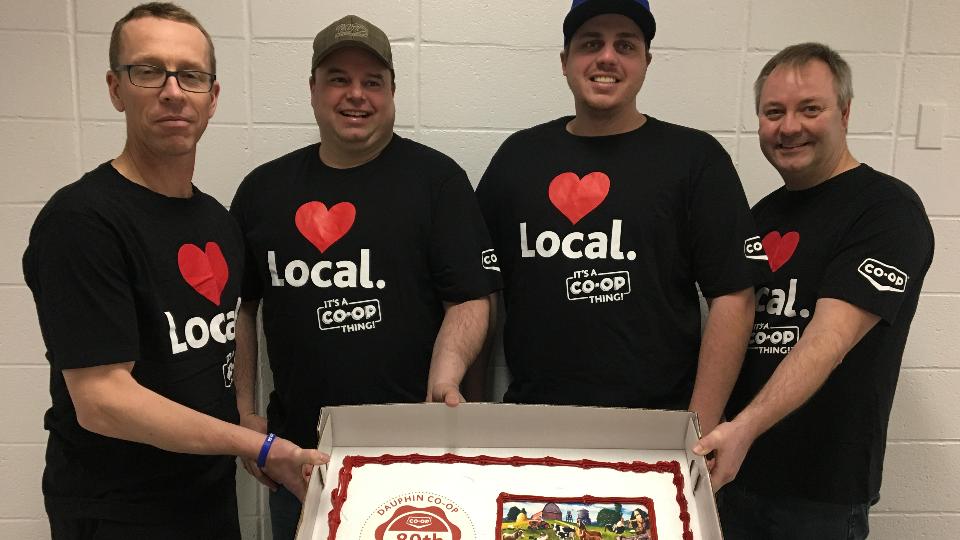 Dauphin Co-op Celebrates Canada's Ag Day
March 13, 2019
Dauphin Co-op is proudly celebrating 80 years! This year we were proud to celebrate Canada's Ag Day with a slide presentation from our Dauphin Ag Team at a local elementary school and brought along one of our Legacy Members, Brian Damsgaard. Whitmore School in Dauphin, MB.
The students created some posters and projects describing the importance of agriculture, both locally and to the world as part of their curriculum. We are proudly displaying their work at our Food Store.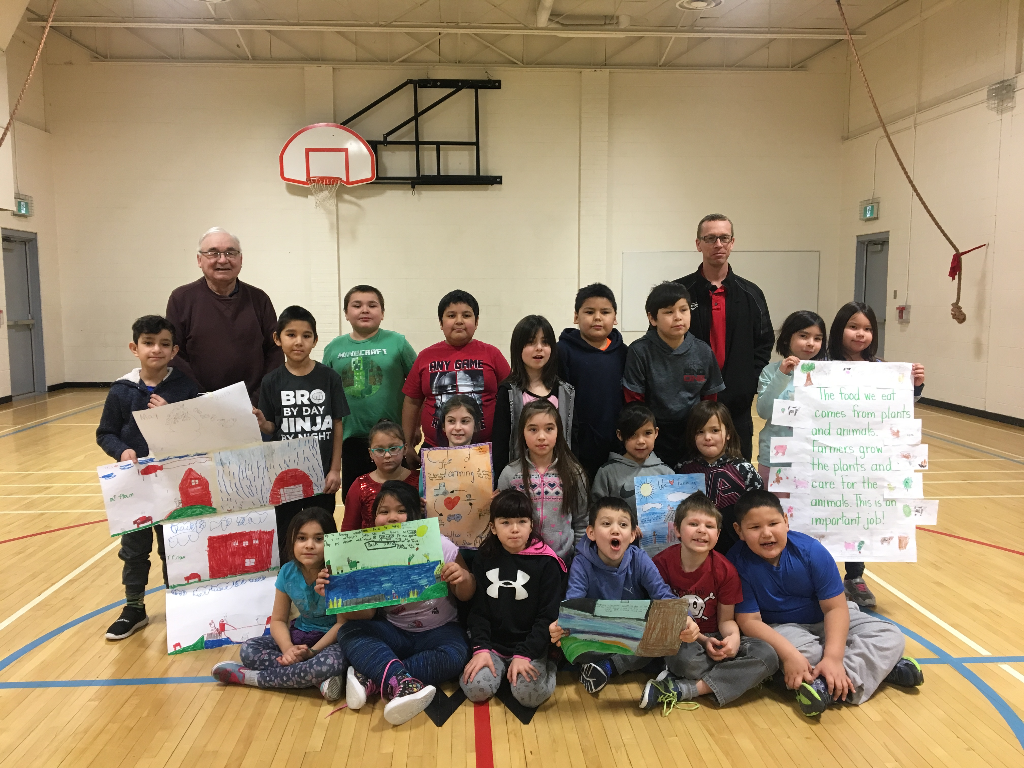 Lyle Goldsborough, Dauphin Agro Division Manager, presented a slideshow describing how our food gets from the farm and field to the table to about 100 students from Kindergarten to Grade 5.
Special guest speaker, Brian Damsgaard is a local farmer and member of the Dauphin Ag Society. Brian explained how he farmed back in the day and how it has evolved to the farming operation it is now. The farm he runs now originally had six families running it, now his family can farm it on their own. The new technologies and farm equipment has greatly improved farming operations. "When you pull up to a cardlock and fill your vehicle, it may take 60 litres to fill. When they pull up in their combines, it takes 500 -750 litres to fill and run for one day!" He also pointed out "Not very long ago we had 12 elevators in Dauphin that held 500 tonnes of grain, now we only have two elevators that hold about 50,000 tonnes of grain."

The Ag Team also served up a hot lunch and a special cake for the students.
There is no better way to celebrate our 80th Year than to spend Canada's Ag Day with one of our legacy members and a hundred future Co-op members. We've been right by our farmers' sides for 80 years.
Discover more: