Dauphin Co-op Celebrates 80 Years - Marie Boychuk
Actions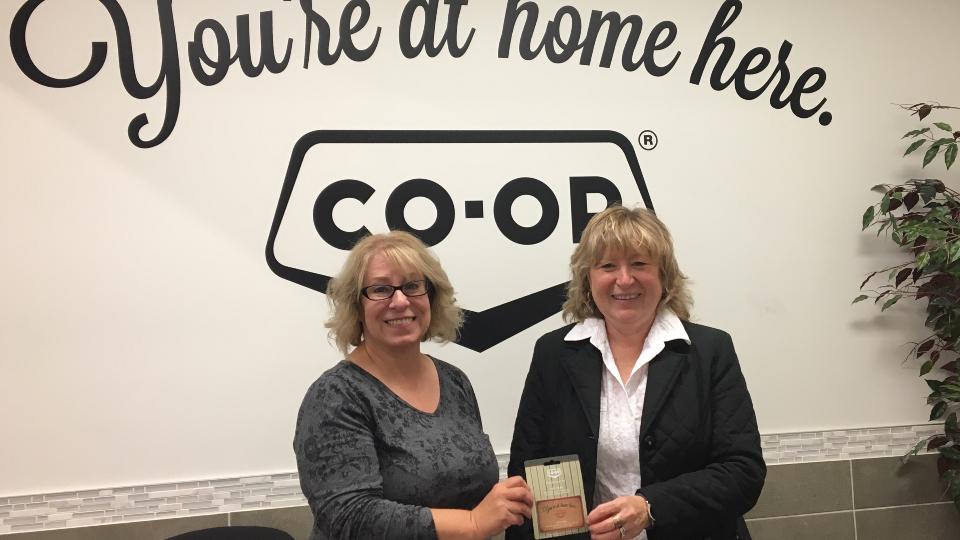 Dauphin Co-op Celebrates 80 Years - Marie Boychuk
November 27, 2019
Dauphin Co-op Member, Marie Boychuk shares her thoughts on her Co-op:
My Co-op Story
My family has a long history with Co-op. When it was the old Co-op (Food Store), we would shop for clothing and good and eat in the cafeteria upstairs.
My husband bought his first pair of cowboy boots there. He still wears them.
I also kept my dad's membership card as a keeps sake.
Not to mention the - staff they are amazing, always smiling and offering to help. If I need help finding an item, they have no problem showing me exactly where it is. Talk about service!
The Gas Bar is amazing! The staff are so darn friendly, they even know me by name.
That's why I love to shop at Co-op!"
~ Marie Boychuk

Discover more: