Dauphin Co-op Celebrates 80 Years - $800 Gift Card Winner
Actions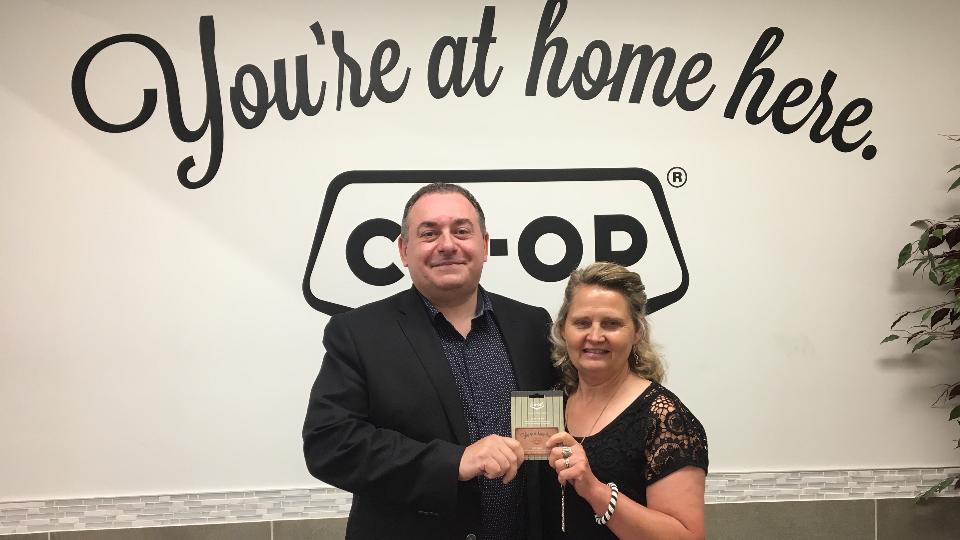 Dauphin Co-op Celebrates 80 Years - $800 Gift Card Winner
July 18, 2019
The most wonderful way to celebrate 80 years in our community has been hearing from our members about how we have been there over the years, like a part of the family.
Dauphin Co-op Member, Glenda Korotash shares her thoughts on her Co-op:
"My Co-op Family
Thank you for the opportunity to submit my entry of what Dauphin Consumers Co-op means to me, my family, our lives and the Parkland community.
Co-op has been a part of 5 generations of our family, from the grandchildren, children, parents and grandparents. The Co-op family have been helpful, supportive, very accommodating and neighbourly to us.
My personal experience with Co-op can best be summed up by the word Unity. Co-op has been involved in every aspect of my family's lives, through the grocery store, the building center, the rtm homes, electrical business, lumber yard, bulk petroleum, popular cardlocks, forage seed, tools, dry fertilizer. We need it - Co-op has it! The added touch of fruit snack is how coop treats our children, very very special.
Co-op has always donated food items in the area, given patronage checks, building our communities like supporting bike trails, BBQues and most recently the Net Zero House. Co-op is always moving Forward as a Great Leader!
Co-op has been successful at uniting our families, our organizations, and our Communities.
Thank you CO-OP!
Sincerely,
Glenda Korotash"
Thank you for sharing how Dauphin Co-op has been a part of your family, Glenda, over the years and we are so very grateful and fortunate to be able to serve you, your family and your community.
Discover more: