Crackin' the Parm!
October 25, 2020
If you have never tried this amazing cheese straight from Italy — it is an absolute must!
Parmigiano Reggiano has been traditionally made in Italy since the middle ages.
Approximately 18% of all the milk produced in Italy is used in the production of this particular cheese. The cows are fed a natural diet without ever having dried silage. This cheese is very high in protein, one ounce is equal to 10 grams of protein, while being low in fat and lactose free.
The wheel of cheese at our Deli has been aged 16 months and has a sharp, complex fruity and nutty taste.
Come by the Deli and pick yours up while it lasts.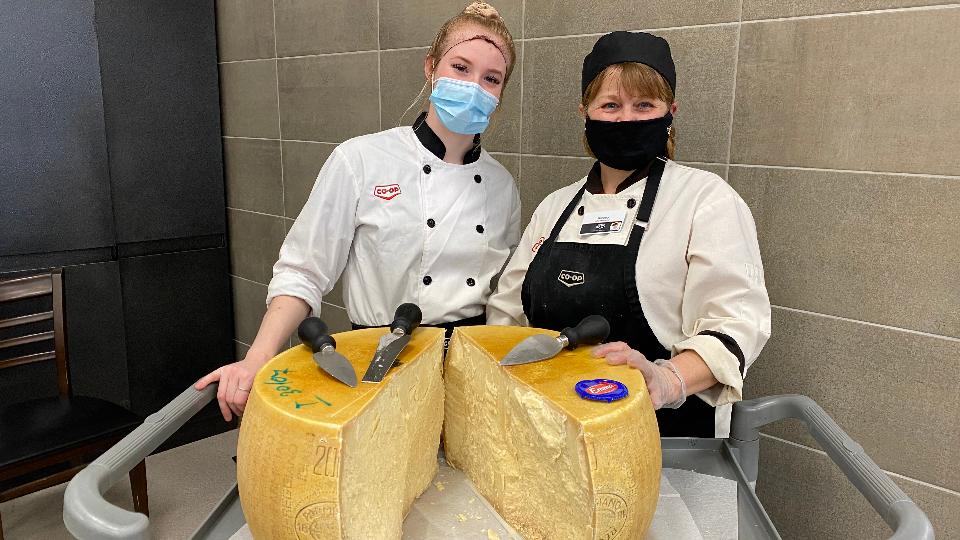 Try these amazing recipes from Chef Dale MacKay: Gnocchi alla Romana or Rigatoni al Forno with Bolognese Sauce
Wondering what you could pair it with? We've got the answers: The Perfect Match - Wine and Cheese
Discover more: