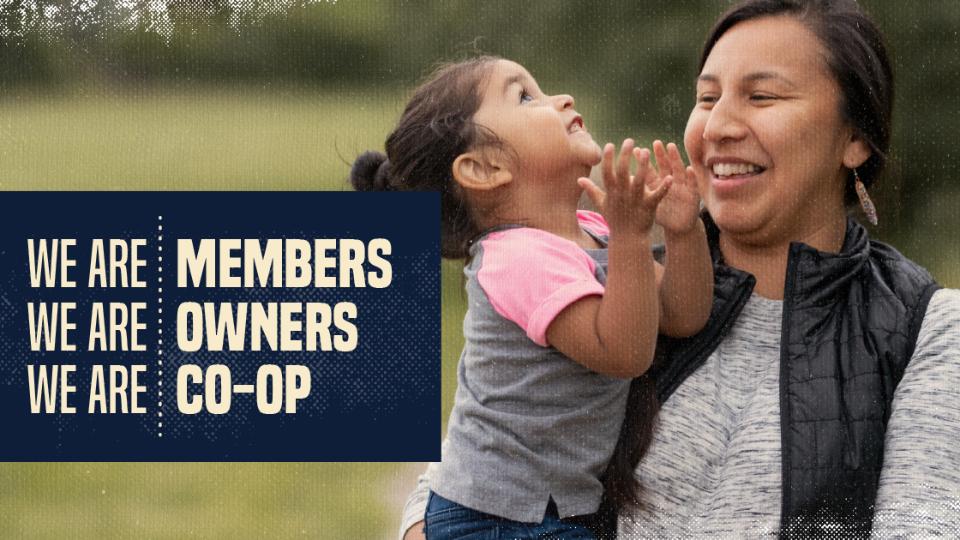 Co-op Week 2020
October 9, 2020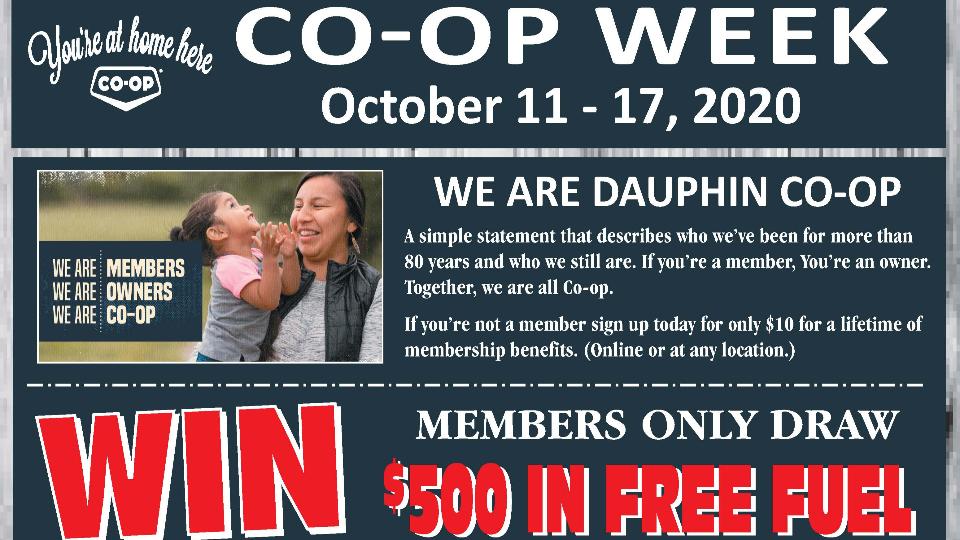 This year during Co-op Week, you will have a chance to win $500 in FREE FUEL each time you use your Co-op number at any of our locations in Dauphin or Ste Rose. You will also be eligible to win a basket at each location!
Not a Member? Not a problem! You can become a Member and an Owner at any location or online for a onetime fee of only $10. Become a Member
*No purchase necessary. Email admin@dauphincoop.com for an entry. Use "Co-op Week 2020" in the subject line of the e-mail.
Friday, October 16 is World Food Day. Dauphin Co-op is proud to donate $1 for every *featured 8" cake purchased on Friday, to the Food for Thought program in Dauphin and the Ste Rose Food Bank. This is our chance to recognize the good work that is done in our communities to make sure that no-one goes hungry.
We help locally by donating bread each week to the Friendship Centre to distribute to local organizations that prepare meals and support those that need it most.
Co-op Week is a time to celebrate what Co-op is all about — helping others, supporting our community, and enriching the life of our communities.
Watch our social media to learn more about your local Co-op this week.
Discover more: