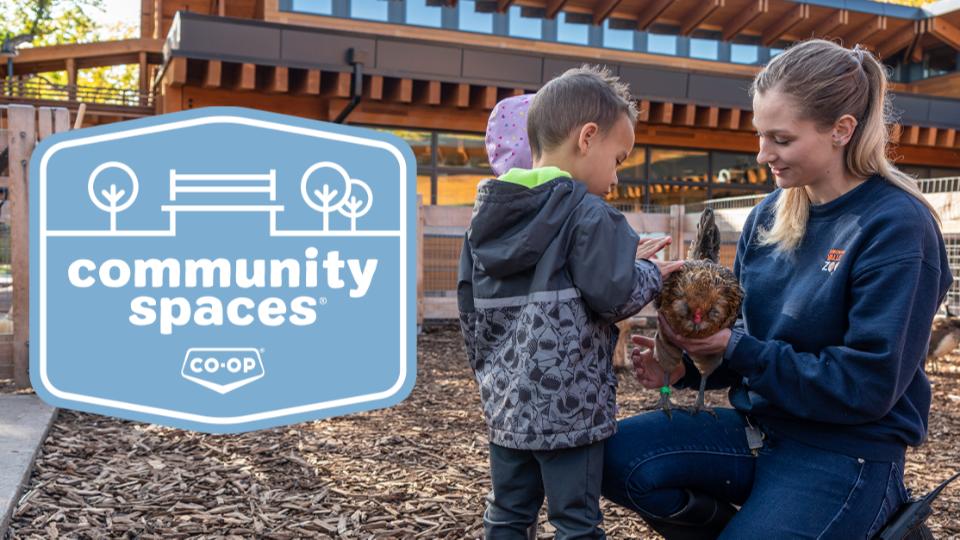 Co-op Community Spaces
January 29, 2021
Let's enjoy the spaces that bring us together.
Co-op Community Spaces has been developed to help protect, beautify and improve spaces across Western Canada. In keeping with our ongoing commitment to invest in the communities we serve, Co-op will contribute up to $1 million to help support projects that improve the places Canadians meet, play, learn and share.
In 2018, Dauphin Derailleurs received $150,000 to develop the Co-op Community Family Trail at Northgate Trails near the north entrance of Riding Mountain National Park. This multi-use trail has been well-used with more features being added.
In 2019, Ste Rose School received $32,000 to develop an Outdoor Classroom and Nature Playground. This feature has been a bonus since capacity restrictions have been in place because of Covid-19.
Do you know of a local project that could use a financial boost?
Application Period for 2021:
February 1 — March 1, 2021
There are three eligible categories:
Recreation — Providing enhanced recreation spaces in community.
Environmental Conservation — Preservation of natural spaces in the community.
Urban Agriculture — Small-scale community agriculture initiatives in both rural and urban spaces.
Discover more: