Bulk Petroleum Manager, Jim MacMillan, Earns Award
Actions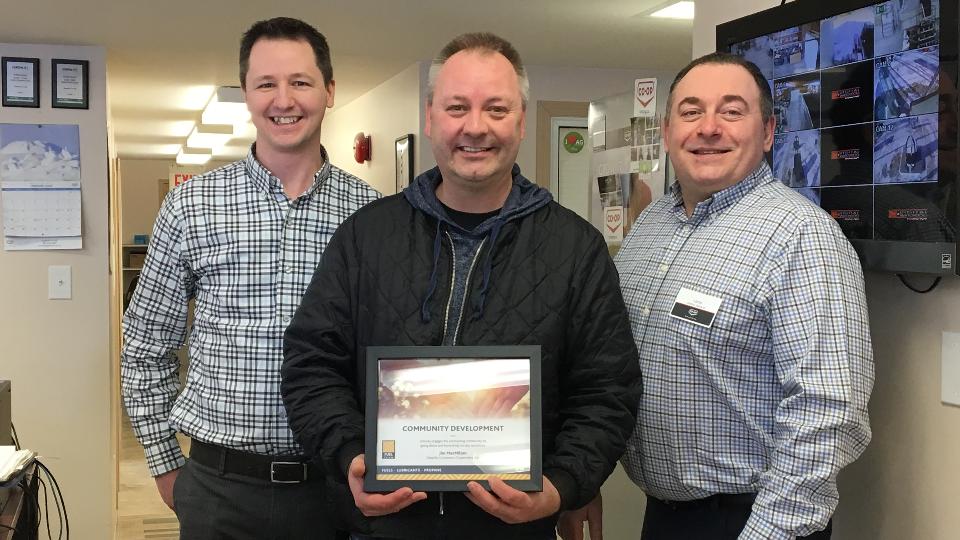 Bulk Petroleum Manager, Jim MacMillan, Earns Award
February 19, 2020
Kevin McKnight, FCL Regional Petroleum Marketing Manager, presents Jim MacMillan, Dauphin Co-op Bulk Petroleum Manager with the FCL Fuel Team Community Development Award.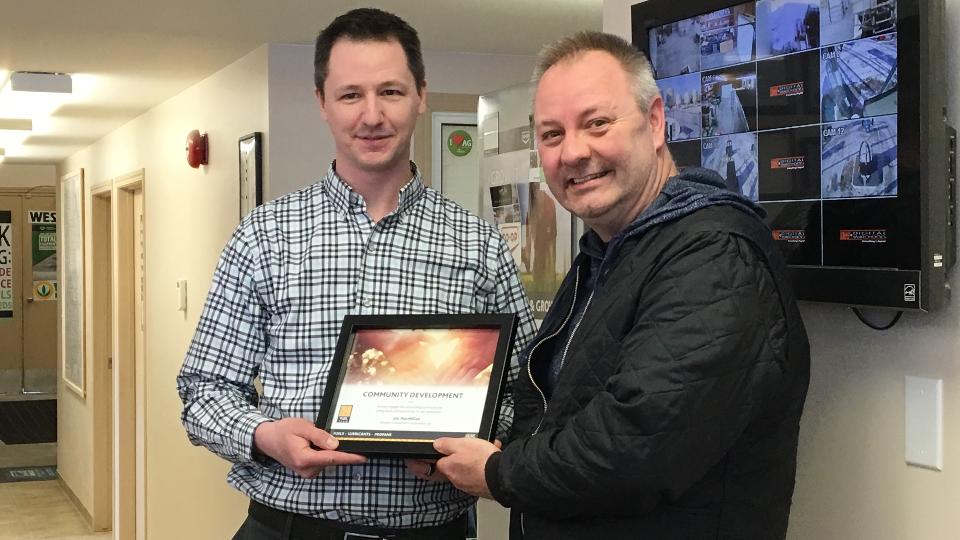 Jim MacMillan began his career with Dauphin Co-op in 2016 as the Bulk Petroleum Manager. He is such a great asset to our Team! He is always willing and eager to help with any of our Co-op events since he began his career with us. He has spent 210 volunteer hours in the community in 2018 and has put in even more hours in 2019. We asked Jim for some details on what he has been up to lately:
"My time as a Board Member and past President with Community Futures has helped enrich the area, bringing settlement services to immigrants to help them settle into the Parkland area, helping fund and be a resource to multiple small businesses. This role has taken me across our great province and country to spend time in places like Churchill, Flin Flon, Thompson, Gimli, Brandon and Morden/Winkler. As well as Whistler, Halifax, Ottawa, and Winnipeg.
I have gotten to meet and spend time with people like Don Burnstick (comedian) Farley Flex (Canadian Idol) Diane Buckner (Dragon's Den) and Jon Montgomery (gold medalist).
I have been the chair of Community Futures Parkland and I am the current chair of Community Futures Partners of Manitoba (the Manitoba Association) and the first ever chair of Community Futures Pan West (representing Manitoba across the west as well as the country). When the train quit going to Churchill the federal government wanted to fund money to help keep Churchill businesses afloat, and I was asked to sit on that Board (Churchill Regional Economic Development). While serving on the CRED, it was the very first time that the Federal Government distributed money to a volunteer group of Board members to distribute as they deemed fair to ensure the viability of keeping Churchill open for business. This was done so well the federal government is using it as a possible model to distribute money across the west leading me to sit on another board, the Rural Opportunities Fund.
I've spent thousands of hours volunteering over the years to help bring more than 20 million dollars into rural Western Canada.
I also currently sit on the ISFE board (Intermountain Sport Fish Enhancement) measuring the impact of local walleye spawning programs and grilling up hotdogs for Family Fishing Days.
I have just been elected to the Dauphin Economic Development and Tourism Board.
I have volunteered in the past with Ducks Unlimited (15 years, being the Chair for 3 years).
I was President of the Dauphin Mall Merchants Association for 14 years.
Rural Canada was built on volunteerism, and I believe that's what helps make us unique!"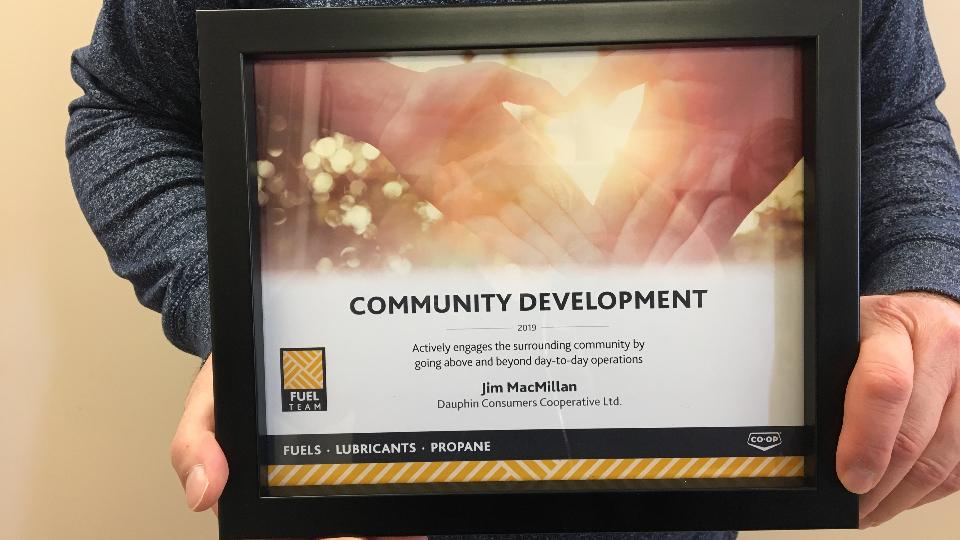 Jim is also very involved with our local 4-H Club lending his expertise judging and public speaking. This award really describes Jim and his mindset.
Jim MacMillan is truly one of a kind. He is passionate about our community and the future of Canada. He is a stellar individual. We are lucky and so proud to have him on our team. He lives the Co-op brand daily in and out of the Co-op.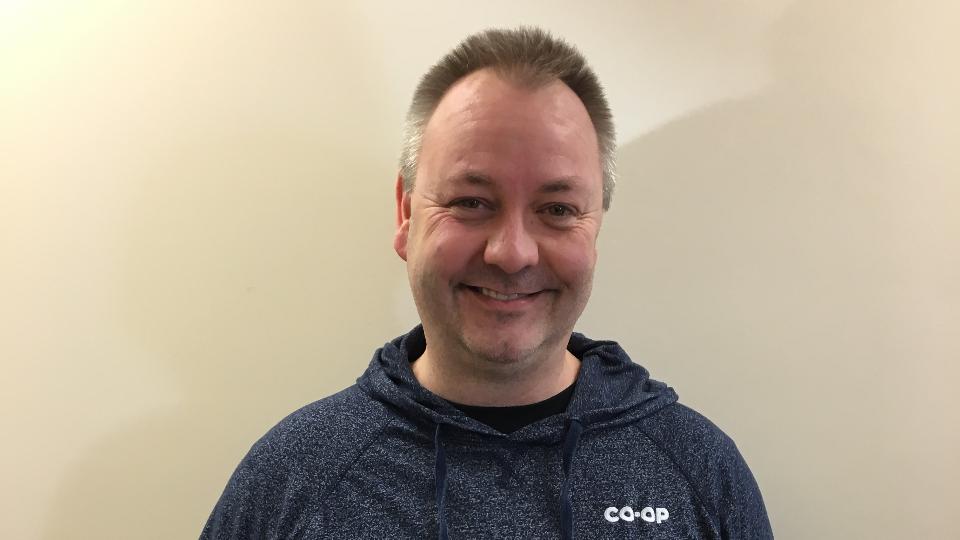 Discover more: