Chantelle Azure Completes Advance Training
Actions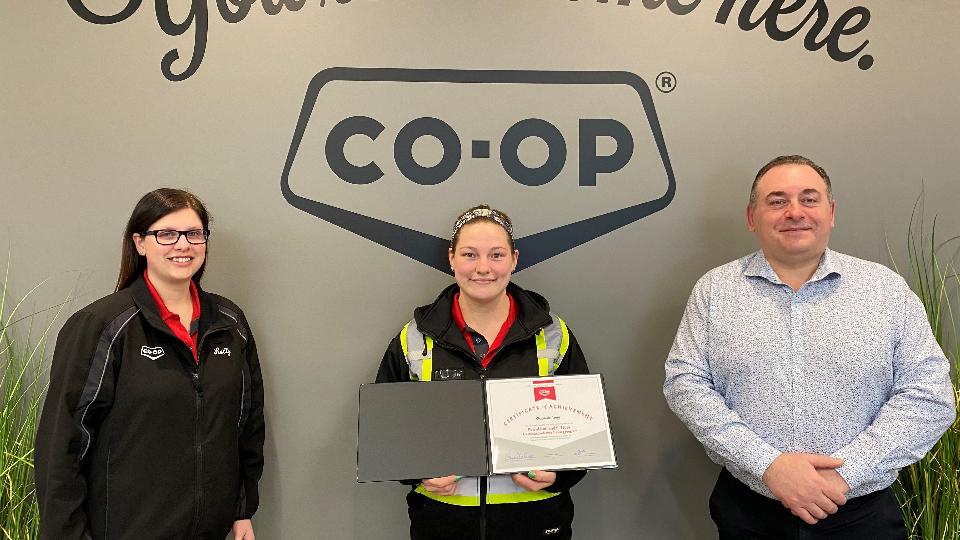 Chantelle Azure Completes Advance Training
March 25, 2022
Congratulations to Chantelle Azure for putting in the extra time and effort to complete the Petroleum and C-Store Accelerated Advance Training Program! Completing this specialized training during a Pandemic certainly had it's challenges, but Chantelle persevered.
This is a competency-based learning approach to prepare for Management in the Co-operative Retailing System and is available for Co-op Team Members that excel in their current position and have demonstrated the abilities, skills and drive to pursue the requirements for future management positions.
Chantelle has demonstrated all of these qualities and more. You can find her serving our members, customers and fellow Team Members with excellence at the Main Street Gas Bar in Dauphin.
This highly-valued management training is provided free of charge to Co-op Team Members and can be completed on their own time while working at a Co-op location.
Discover more: