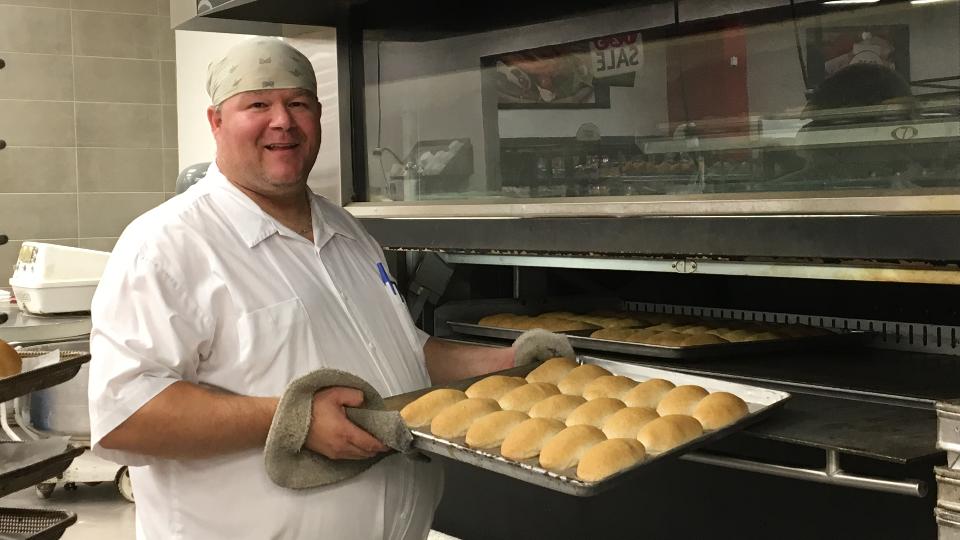 Baker's Helper
Food Store
Description:
Dauphin Consumers Co-operative Ltd. is inviting applications for a Baker's Helper in our Bakery at the Food Centre
The successful candidate will be responsible for, but not limited to:
• Providing outstanding customer service and sales assistance.
• Assisting in the mixing, baking, slicing, and packaging of all products.
• Stocking shelves on the sales floor.
• Performing light baking duties.
• Assisting Baker with table or oven work.
• Assisting in decorating value-added cakes.
• Adhering to proper cleaning and bakery sanitization standards.
Qualifications:
• Mature, reliable, and self-motivated
• Ability to work in a team environment
• Excellent interpersonal and communication skills
• Punctual, and able to work flexible hours including evenings and weekends
Join our team! Dauphin Co-op offers a challenging career, along with a competitive salary, outstanding pension plan, and excellent benefits.
To apply, please submit your resume to:
Katelyn Wozny, Human Resources Manager
Dauphin Consumers Co-op Ltd.
18-3rd Ave N.E., Dauphin, MB R7N 0Y6
Or email your resume to: k.wozny@dauphincoop.com
Application Deadline:
December 31, 2019