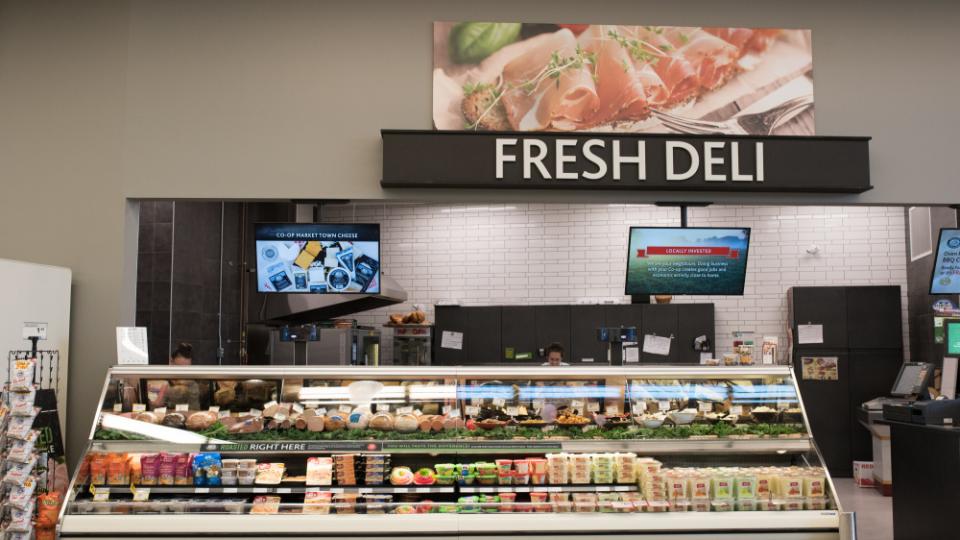 Deli Clerk
Food Store
Description:
Dauphin Consumers Co-operative Ltd. is inviting applications for a Clerk in our Deli at the Food Centre
The successful candidate will be responsible for:
• Providing excellent customer service and sales assistance.
• Operating and maintaining the front Deli Counter and Hot Deli.
• Assisting with inventory.
• Preparing subs, salads, soups, pizza, etc.
• Conducting general cleaning and sanitization of equipment and work area.
Qualifications:
• The ability to work in a team environment
• Provide excellent customer service and project a positive image
• Mature, responsible, and reliable
• Punctual, and able to work flexible hours including evenings and weekends.
• Excellent interpersonal and communication skills
• Knowledge of food services would be considered an asset
Join our team! Dauphin Co-op offers a challenging career, along with a competitive salary, outstanding pension plan, and excellent benefits.

To apply, please submit your resume to:
Samantha Gustin, Human Resources Manager
Dauphin Consumers Co-op Ltd.
18-3rd Ave N.E., Dauphin, MB R7N 0Y6
Or email your resume to: s.gustin@dauphincoop.com
Application Deadline:
November 30, 2021
Discover more: